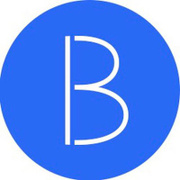 Front-End Developer - Blockchain Startup
Gesprochene Sprachen
Englisch
Brutto-Gehalt pro Monat
800 - 1600 €
Bountyhive is one of the fastest-growing companies on the blockchain.

By joining our team, you get the opportunity to work and make a difference in one of the most innovative industries nowadays.


What you should already know:
Expert knowledge in HTML5, CSS3 and SASS.
Solid Javascript and NodeJS knowledge.
Experience with frontend frameworks such as VueJS or React (1+ years).
Good understanding of DevOps and Continous Integration strategies.
Basic Sketch/Photoshop knowledge for exporting resources from the design team.
Fluent in English.
Good communication and teamwork skills.
Ability to self-manage.
What we'd really like:
Using macOS or a flavor of Linux.
Experience in production with VueJS.
Experience with Bulma.
Experience with Storybooks.
Experience with Electron.
Experience with iView or element Vue UI Toolkits.
Experienced in or having a keen interest in Blockchain technology, particularly Ethereum and
web3JS.
How will you work?
We're moving fast, and as a frontend developer, you will have a lot of freedom and autonomy to work in the way you prefer. That also includes responsibility and being comfortable to make decisions and solve problems in an efficient manner.
Why join us?
Working in a fast-growing startup in one of the most innovative industries
The ability to work remotely
Having the opportunity to work on new and challenging products while using cutting edge
technology
We take care of helping all of our teammates gain new skills, knowledge and experience