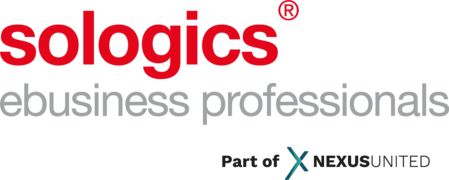 Front-End Developer
Karrierestufe
Mittlere Stufe (2-5 Jahre), Höhere Stufe (5-10 Jahre)
Gesprochene Sprachen
Englisch
Let's do more together. Join us:
In a team who values your experience, ideas and know-how
In a relaxed and friendly environment, with flat hierarchies which supports and encourages further education through mentoring and code reviews
In a company who values honest and opened communication
In a casual work environment with flexible hours
To celebrate together your success and be by your side when you need us
What are the desired technologies:
Proficient in HTML, JavaScript / jQuery and CSS
Good skills with responsive design
Familiarity with SASS / LESS preprocessors
Background in using CSS frameworks like Bootstrap, Zurb Foundation, etc
Hands-on experience with Gulp / Grunt task runners
Ability to learn new frameworks and technologies
What would be nice to have:
Experience with GIT versioning systems
Knowledge of TypeScript and one of the JavaScript frameworks (React, Vue or Angular)
Familiarity with PHP Template Engines like Twig and Smarty
Basic knowledge of Linux commands
Previous experience with Docker
Agile development methods (Scrum, Kanban)
A passion for programming and a constant drive for self-development
What will you do:
Participate in sprint planning and other project management meetings
Contribute in all phases of the development lifecycle
Define, design, implement and deliver pixel perfect interfaces based on received design and specifications
Work closely with colleagues to plan, execute and review day by day tasks
Ensure all code that goes to production is of top quality
Have the chance to keep up with advancements and changes in technology and develop an understanding of how new technologies can be leveraged to provide business solutions
Need more reasons to join us? Here's what else we're offering:
An attractive salary based on your skills and experience
A modern working environment in the heart of the city
Technical training on-site and in Germany
Meal vouchers at the maximum value
25 vacation days
Extra days off based on seniority
Possibility to work from home (2 days / month)
Paid parking at Palas
Medical insurance at Medlife
Sport club subscription
Fresh fruits, snack bar, sparkling drinks, coffee and tea at your disposal
We're looking forward to meeting you!