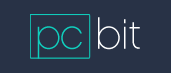 Front End Developer
Karrierestufe
Einsteiger (0-2 Jahre), Mittlere Stufe (2-5 Jahre)
Gesprochene Sprachen
Englisch
Brutto-Gehalt pro Monat
1500 - 2200 €
About The Company
IT company founded by industry veterans with the goal of developing custom resource management software for large scale businesses. We take great pride in developing innovative tools and delivering comprehensive technical solutions to address outstanding issues within the corporate environment.
Join Us
Seize the opportunity of becoming a member of a highly professional team and help shape the global business management environment by working hands on a product fueled by cutting-edge ingenuity.
Job Description
We are looking for a Front-End Web Developer who is motivated to combine the art of design with the art of programming. You will participate in creating the overall architecture of the product by taking an active role in defining how the application looks as well as how it functions. You will work with the product owner and designer to bridge the gap between graphical design and technical implementation.
Responsibilities
Develop new user-facing features
Build reusable, testable and efficient code and libraries
Ensure the technical feasibility of UI/UX designs
Ensure that all user input is validated.
Implement security and data protection
Collaborate with other team members and stakeholders
Optimize application for maximum speed and scalability
Skills & Qualifications
Good understanding of algorithms and data structures, functional programming as well as design patterns.
Good understanding of asynchronous request handling, partial page updates, and AJAX.
Proficient understanding of web markup, including HTML5, CSS3.
Good knowledge of Javascript is mandatory.
Working knowledge of React and common React modules.
Basic knowledge of image authoring tools, to be able to crop, resize, or perform small adjustments on an image is a plus.
Familiarity with tools such as Gimp or Photoshop, as well as code versioning tools such as GIT and SVN is a plus.
Knowledge of back-end technologies, such as and SQL is a plus.