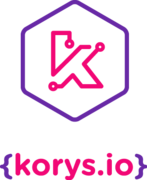 Front end developer
Karrierestufe
Mittlere Stufe (2-5 Jahre), Höhere Stufe (5-10 Jahre)
Gesprochene Sprachen
Englisch
Brutto-Gehalt pro Monat
1500 - 3000 €
Requirements:
Front end web development experience using HTML5, CSS, JavaScript
Be familiar with coding best practices
Be a curious person committed to continual learning
Be familiar with Git, Agile method
Be comfortable in a Linux software development environment
Do you want to be part of our startup adventure? Apply Now
Who we are:
Korys Technologies is an innovative French startup developing edge computing products for smart city and industrial internet of things.
We are a team of engineers dedicated to developing technology platforms that tackle IoT challenges. Working on our projects is varied, challenging and very rewarding.
We are growing our team located in Cluj-Napoca (Cluj Business Center) and we are looking for software developers to help build exciting new edge computing products for smart city and smart industry.

What you'll be doing:
Be part of a small international team that develops IoT innovative products using cutting edge technologies like Edge Computing and Mesh Networks.
Active participation in each phase of product development from idea to proof of concept and productization.
Benefits:
A high skilled team of Software and Hardware experts
Innovative products using cutting edge technologies
Opportunities to learn and influence each product development phases
Competitive salary and package (bonuses, sport activities)
Flexible working time
International travels
Pleasant working environment
Friendly, family-style team