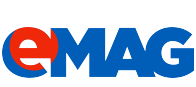 Finance Business Partner (Delivery)
Karrierestufe
Mittlere Stufe (2-5 Jahre)
Gesprochene Sprachen
Englisch
Requirements
2+ years proven experience as a Financial Analyst;
University Degree in Economic Studies;
Fluent English;
Ability to work with different groups and levels;
Able to take the lead in internal discussions and negotiations;
Minimum 1 year in project and business analysis experience gained through relevant professional experience;
Stakeholder management (develop and maintain strong value added relationships).
Responsibilities
Support the implementation of local and group costing/operational policies across company.
Develop and/or maintain insightful management reports and analysis of overall company performance on the relevant dimensions, and provide professional advice in relation to operational performance.
Gather input from the logistics & operations departments and translate & adjust them into budgets, forecasts and long term plans, defining and monitoring financial & operational targets to steer the performance of the Company.
Prepare budgets, forecasts and long range plan set of financial & operational statements standalone and consolidated);
Project Controlling including participation in Progress and Risk Reviews
Interpret and analyze financial data predicting risks and opportunities
Take part in the month end closing process from adjustments to the production of management reporting & accounting (P&L, traffic, OPEX, CAPEX, inventory, etc);
Make presentations / reports corresponding financial data on locations and throughout the business;
Propose and implement various measures needed (costs, processes);
Prepare special reports and offers solutions management, in order to increase productivity and reduce costs;
Control performance indicators on the number of employees, investments, costs, sales, etc., in order to achieve the target;
Responsible for reviewing and developing the financial systems and processes in the organization;
Continuous development and update of business planning models based on current and expected developments of the business;
Develop flexible budgeting models for P&L, GM reporting, adaptable for building various scenarios to support business decisions;
Build, together with support functions departments, respective OPEX inputs and results to be used in the financial plans;
Maintain the budgeting existing systems, improve and update tools and data flow.



Benefits

At eMAG, we are constantly moving forward and we love what we do. If you are passionate about your job, whether it's offering consultancy to a customer or writing a code line, and you aim high, then you belong with us, the No. 1 IT company to work for in Romania (according to a Biz Magazine study iWe provide you with the best development programs to improve both your soft and job specific skills, but it is you who decides what you want to learn and where you want to go. The possibilities are endleWe know benefits are important, that's why we provide you with a full range of them:• Medical subscription; • A monthly budget you can spend on flexible benefits - meal tickets, travel vouchers, trainings for your development; • Employee discounts; • Access to the Bookster library; • Fruits, juice, water and coffee at the office; • Other discounts (gym, pizza, car wash and others).