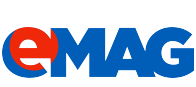 Finance Business Partner Commercial Finance
Karrierestufe
Höhere Stufe (5-10 Jahre)
Gesprochene Sprachen
Englisch
Requirements:
3+ years proven experience in Financial analysis or as Financial Controller
University Degree in Economic Studies;
Fluent English;
Ability to work with different groups and levels;
Able to take the lead in internal discussions and negotiations;
Minimum 1 year in project and business analysis experience gained through relevant professional experience;
Stakeholder management (develop and maintain strong value added relationships).
Responsibilities
Make presentations / reports corresponding financial data on locations and throughout the business;
Project Controlling including participation in Progress and Risk Reviews
Interpret and analyze financial data predicting risks and opportunities
Propose and implement various measures needed (costs, processes);
Prepare special reports and offers solutions management, in order to increase productivity and reduce costs;
Continuous development and update of business planning models based on current and expected developments of the business;
Prepare budgets, forecasts and long range plan
Investigate the reasons for differences between the planned and actual results, highlighting to superior management impact on the business;
Take part in the month end closing process ( full P&L, working capital);
Business partnering to Senior management in financial and IT developments matters.


Benefits:
We know benefits are important, that's why we provide you with a full range of them:
Medical subscription;
A monthly budget you can spend on flexible benefits - meal tickets, travel vouchers, trainings for your development;
Employee discounts;
Access to the Bookster library;
Fruits, juice, water and coffee at the office;
Other discounts (gym, pizza, car wash and others).