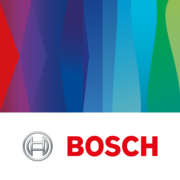 FCC (Financial Closing Cockpit) Expert
Karrierestufe
Einsteiger (0-2 Jahre)
Company Description
Bosch Service Solutions, a global provider of business process outsourcing services, develops integrated and innovative service solutions. The site in Timisoara, that became part of Bosch Group in, operates in two fields: Business Services and Shared Services.
Business Services:Forward-looking solution concepts for complex services: As specialists for service design with crossindustry experience, we take care of business processes for our customers.
Shared Services:Intelligent service solutions from a single source: As an internal service provider, we support Bosch departments such as Finance & Accounting, Purchasing and IT tech support by pooling transactional and administrative tasks.
Job Description
Implementation of standard MEC (Month End Closing) procedures FI and CO in FCC Tool BBM and non BBM including Customizing settings of FCC;
Understand and evaluate new and additional process steps . local or business requirements, discussion and explanation with Governance Team and GPO (Global Process Owner)
Support further development, standardization and acceleration of the existing MEC process;
Communication and testing regarding changes process and IT-wise;
Training and consulting regarding MEC and FCC. Consideration of international aspects (., time zones, languages and virtual teams);
Process- and training documentation;
Test organization with user community and CI;
Error handling . identification of system errors and clarification with CI;
Support further development of authorization concept;
Organize regular communication with the user department (key user meetings) and Best practice sharing;
User support;
Preparation and conduction of training during roll in;
Support global and regional roll in.
Qualifications
Degree of Commerce, Economics or Business informatics;
Significant experience in accounting and controlling processes;
Knowledge (FI, CO Module and FCC tool);
Customer-oriented and strong communication skills;
Strong sense of responsibility and assertiveness;
Initiative, enthusiasm and flexibility.
Additional Information
Flexible benefits and services, medical services, employee discounts, various sports and health opportunities.