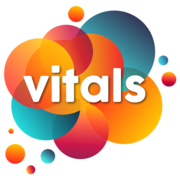 Facebook Ads Ninja
Karrierestufe
Einsteiger (0-2 Jahre), Mittlere Stufe (2-5 Jahre), Höhere Stufe (5-10 Jahre)
Gesprochene Sprachen
Englisch - fortgeschritten
* alle Sprachen sind obligatorisch
Brutto-Gehalt pro Monat in Euro
1359 €
Do you perform?
Do youonstantlyutperform yourself?
If you answered yeso both questions, please read below.
We're into global ecommerce and need a greatacebook Ads Ninja to push our performance through the ceiling.
It's less important if you've done Facebook Ads for 1 year or 5. Your actual experience and performancereuch more important. You'll also score points if:


You've managed multiple client/product portfolios

You have experience with Instagram, Google Adwords and Google Shopping Ads

You're no stranger to marketing funnels & long term marketing strategies

Your English isoood that an Oklahoma fellow might believe you're hiseighbour

Great copywriting skills are a must, although great ad performance with badopywriting don't mix wellogether
What you'll get:
Challenges - you'll work for the global market, no less

An attractive salary, in line with your performance after the trial period ends

A great work environment, right in the center of Bucharest (a 7-minute walk from Piata Victoriei)
Answer the questions below for a chance to be invitedor a coffee so we can get to know you (and vice-versa). By the way, we're native Romanians, it's just that job ads sound so much better innglish.
Online-Interview
What's the biggest online marketing budget you've ever managed? How did you allocate it between various channels?
What type of Facebook Ad format drives the best ROI for ecommerce, in your view? Why?