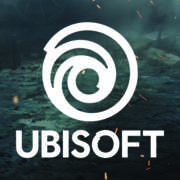 Experienced Video Game Tester
Karrierestufe
Einsteiger (0-2 Jahre), Mittlere Stufe (2-5 Jahre)
Gesprochene Sprachen
Englisch
Ubisoft's team of adventurers is looking for an Experienced Game Tester who already knows what game testing is all about !
Yes, we're talking about you! This is your chance to level up in a great working environment at Ubisoft Bucharest, where we are waiting for you with goodies, games and great team mates. Need we say more? Apply now!
Your quests
Perform functional testing activities on Ubisoft's projects
Use your communication skills to collaborate with several teams (functional and specialized QC, developers, project managers, etc) throughout the product lifecycle
Create, update and execute test cases as necessary
Contribute to the test plan development
Find, research and report bugs by using the testing and quality control tools
Periodically report the evolution of tests and the progress of assigned tasks
Assist, provide guidance and share expertize with other team members on projects
Your skill tree
Passion for games ( knowledge of different game genres, consoles and platforms)
Good understanding of QC processes and methodologies
Experience in testing on various multimedia platforms (consoles, PC, mobile devices) of at least 2 years
Knowledge of test design techniques and ability to implement them practically
Experience in creation different kinds of test documentation and usage of testing tools and tracking systems
Excellent analytical skills, proactive, results-oriented personality with the ability to learn fast and show a high degree of creativity and initiative
Excellent communication and interpersonal skills
Strong English skills (written and spoken)
Student or high-school graduate

What we offer

Think of Ubisoft as a Game Master: We offer a wide range of benefits that all hero players can enjoy: We are proud of our games and we would like you to feel the same way – we'll give you goodies and games letting you choose what you like.

If you're into sport to raise your strength and stamina, we've got a great gym right into our studio.

Since we value health, you'll have access to private medical system. Whether your adventure is a dungeon crawler or a FPS, you need to be fresh and feel good at all times.

If you get hungry you can use your meal tickets at our local cafeteria or even grab some of the fresh fruits available in the office each week.

But most of all, we guarantee you'll enjoy our atmosphere and working environment.

Bring your abilities and skills to Ubisoft Bucharest and join our teams of adventurers, from until Monday to Friday, with one hour lunch break to recover your strength and socialize with fellow colleagues.
About the company:
Ubisoft is a leading creator, publisher and distributor of interactive entertainment and services, with a rich portfolio of world-renowned brands, including Assassin's Creed, Just Dance, Tom Clancy's video game series, Rayman, Far Cry and Watch Dogs. The teams throughout Ubisoft's worldwide network of studios and business offices are committed to delivering original and memorable gaming experiences across all popular platforms, including consoles, mobile phones, tablets and PCs.
Ubisoft Romania is the first Ubisoft production studio outside France. The Romanian adventure, which began in, has turned into an exciting success story where Production, Test and IT Department are its driving force.
Come and join our team of over 1400 professionals and help us create highly appreciated interactive entertainment products!