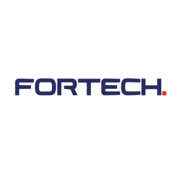 Experienced Java Engineer
Karrierestufe
Mittlere Stufe (2-5 Jahre)
Gesprochene Sprachen
Englisch
Role Summary

Fortech is looking to add an experienced Java engineer to its development team in Cluj-Napoca.

In this role, you will work on a application that is part of a ECU (Engine Control Unit) reconfiguration project for auto vehicles. Its purpose is to automate the generation of compatibility chains of the electrical components. The results serve as a reference for authorized shops belonging to a leading manufacturer on the global vehicle market. These shops will replace, repair or upgrade the electrical components according to the provided results.

You will be involved in rewriting the code of the application using Java 8 with additional changes and new features to the business logic.

Our client is the corporate customer arm of a large telecom company that uses a global infrastructure of data centers and networks, operating information and communication technology (ICT) systems for multinational corporations and public sector institutions.

Your Responsibilities

* Analysis and design
* Development of new features
* Release activities

Your Competencies

* Java Core
* Java Web
* Eclipse
* Ant

Your Benefits

You will work in an environment that demands professionalism and in the same time values quality people and connections. Our principles are simple: show respect, be reliable and continuously seek to progress.

We offer competitive compensation package, medical insurance, learning and development opportunities and other perks and benefits.

And we also strive to fine-tune our offering to meet particular needs, such as flexible working schedules, remote work or any other benefit that adds value to you and is within our possibilities.

Notes
Only candidates selected after the CV screening phase will be contacted.