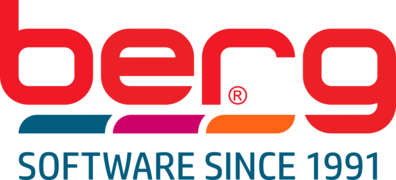 Experienced Java Developer
Karrierestufe
Mittlere Stufe (2-5 Jahre)
Gesprochene Sprachen
Englisch
Do you know C++ or C# and want to switch to Java Enterprise world? Do you write fast, clean, beautiful code? Do you enjoy working with the latest technologies and staying current with industry best-practices and trends? Do you thrive in a collaborative environment where all team members are empowered to design and deliver solutions to end-users?
If you are searching for a job in programmingnow that Berg Softwares looking for talented software engineers to join our growing team in Timisoara. Accelerate your career as you help reinvent the value and impact of information for business.
We offer you the opportunity to become a member of our customer's multinational team, and work for its global computer storage and data management company.
As part of the Professional Services group, the overall focus of our team is on competitive solutions to customer requirements, supportability, technology advances and product quality.
We are offering you training for the specific technologies, the chance to take a step forward in your career, a stimulating working place, an experienced team and a lot of friends!
Required skills:
We are positive you will be able to do an excellent job on this position if you have strong knowledge of:
Java or C++ / C#
OOP
SQL
HTML, CSS
Proficiency in English (writing and speaking)
Optional skills:
Git, Maven, JUnit, Mocking frameworks, Continuous integration systems
Eclipse/IntelliJ IDEA
JavaScript, Angular JS
Responsabilities:
This position is for mid level software developer that would work on an enterprise class web application. The ideal candidate will be skilled with java technologies, proficient in building web applications and collaborating in a diverse multinational environment. You will gather requirements from business/technology partners, participate in design/architecture reviews, and work with the team to ensure high quality implementation is delivered. Assist in the creation and successful execution of testing scenarios. Proactively identify and validate opportunities to share/re-use existing components/frameworks where possible.
Collaborate with the business team to ensure requirements are clearly stated
Provide technical solutions and estimate effort for implementing business requirements
Work with Product Management to prioritize work, including fixes and patches, in an Agile environment
Write clean, well-engineered code that conforms to accepted engineering standards and coding practices
Improve product code as needed (patch, re-factor, or re-write) to improve workflows and performance
Work closely with the QA team
Ability to multi-task and stay organized in a dynamic work environment
Assist users with support issues.
Related info:
Experience
3y+ of experience in developing Java applications
Experience in solving complex problems
Experience in customer communication
Education
University degree in a relevant field
Benefits:
Continuous learning through training and certifications;
Flexible working hours and attractive working environment;
Employee benefits, including sport benefits, discount for glasses/contact lenses;
Attractive salary package and private health insurance;
Great location with relaxing areas;
Meal tickets and transport discounts;
Annual teambuilding and parties;
Monthly exciting events with and for employees.
If you think you are fit for the job and you want to be part of our team, we are looking forward to receiving your resume.