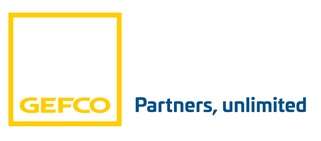 Expeditor international
Karrierestufe
Einsteiger (0-2 Jahre), Mittlere Stufe (2-5 Jahre)
Gesprochene Sprachen
Englisch
A global player from supply to distribution, at both local and international level, GEFCO provides global and integrated management and optimization of the logistical chain for its industrial customers. The Group combines high quality and efficiency with responsible management of its logistics activities, GEFCO drives its business by complying the cutting edge requirements regarding sustainable success lays on our people and having strong, motivated and skilled teams. With nearlyacross the world, our employees are our best asset and the key factor of our promising future.
Related tohe development of our road transport activity in Arad Agency, GEFCO Romania is currently looking for a :
FREIGHT DISPATCHER
RESPONSIBILITIES:
Collect and analyseustomer's orders perts specificities: internal and international (FTL-LTL or groupage),
Informs and advise the customer,
Follows the ongoing transports and makes sure that the agreed term was respected, transmittingollow-up information in a proactive and regularay,
Negotiates and buys transport's servicesith the best quality/gain-ratio,
Insures the relation and the information flow from and to the carriers/drivers,
Manage the reporting ofis/her activity,
Analyse the prices and collaborateswith the sales team
Manage the relation withuppliers/providers in a spirit of long-term collaboration andonfidence-building,
REQUIREMENTS:
Highlyustomer-oriented (internal and external),
Minimum 2 of ears-experiencen a similar position, in a freight forwarding or transportation company, or in a transport/logistics department,
Excellent knowledge of the freight transportarket as well as the customs procedures,
Experience in the extra-community transport,
Experience in working with big industrial customers,
Abilities of negotiations with carriers/suppliers,
Autonomy, organization, precision, logic and rigor,
Agility and flexibility, team spirit and mutual support, initiative and proactivity,
Fluency in English, any other foreign language will be an advantage.