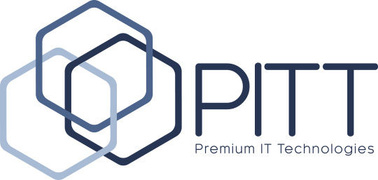 Senior Recruiter
Karrierestufe
Mittlere Stufe (2-5 Jahre), Höhere Stufe (5-10 Jahre), Führungskraft (>10 Jahre)
Gesprochene Sprachen
Englisch
PITT is an industry leading service provider for online gaming operators around the globe. With a devout and diverse team of 150 professionals, PITT is constantly expanding its outreach, while setting the tenor for continuous innovation.
Our fun-packed crew of young and dynamic professionals will be by your side every step of the way. Simply showcase your very best side and instantly gain access to the mandatory ingredients for a delectable success recipe. We are regarded as the leading online gaming service provider and able to execute complicated projects because of our qualified and experienced team of individuals who constantly work to exceed client expectations.
Your main job duties:
Build networks to find qualified passive candidates
Develops and maintains relationships with internal stakeholders, candidates or external providers
Explores important recruitment niches
Manage graduate attraction and recruitment campaigns
Assess candidates to ensure qualification match, cultural fit and compatibility
Manage the recruitment process from the need identification up to the on-boarding process
Create the social media recruitment strategy
Generates recruitment data analysis, reports, statistics and formulates conclusions and recommendations
Professional requirements:
Experience of direct and indirect candidate sourcing via professional networking, relevant media, advertising and liaising with external agencies;
Social Media Knowledge
Ability to lead and coordinate multiple recruitment projects
Proactive, adaptable and driven
We Develop and Invest in our people:
Here, at PITT, we allow you to create your own career. Opportunities are only limited by your ability, motivation and imagination. We pride ourselves on our fun and flexible working environment and in our commitment to developing our employees.
Below are only few of the advantages of working with us and the benefits we provide our employees
An opportunity to work in a rapidly innovating industry
A challenging, fast paced environment working with very smart highly skilled companions
An eye-catching salary package
Instant access to DLC quests, such as team building and Christmas parties
Increased health points with our Regina Maria package
An enchanted 7 card to help you increase those stamina point