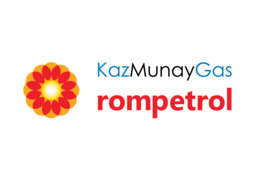 Executive Assistant - Russian Speaker
Karrierestufe
Einsteiger (0-2 Jahre), Mittlere Stufe (2-5 Jahre)
Job Purpose:
Providing assistance services in order to ensure an adequate administrative environment that will enhance the executive's effectiveness.

Responsibilities:
Provide various secretarial services for the executive in order to keep an updated track of his activity:
• Follow the agenda of the Manager in order to use rationally his working time;
• Assist the Manager in daily meetings and activities;
• Schedule meetings, attend work meetings and draft agenda/ minutes;
• Screen incoming calls and correspondence, responding independently when possible;
• Translate and draft emails from Romanian into Russian and English and vice versa.

Assist the executive in meetings/ work sessions in order to make sure that they are held in an efficient manner, from an administrative point of view:
• Maintain ongoing interaction between the Manager and other departments within the company;
• Participate and provide translation within business meetings with foreign clients;
• Prepare the minute of the meetings and send them to meeting attendees.

Receive record and archive the correspondence in order to provide the information flow:
• Draft documents and protocol correspondence;
• Submit documents between company's subdivisions by courier service.

Requirements:
• University degree;
• At least 2 years of experience in a similar position;
• Proficiency in MS Office;
• Excellent command of English language;
• Excellent command of Russian language;
• Ability to organize and prioritize;
• Excellent communication skills;
• Client-oriented attitude.