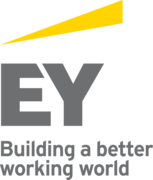 Executive Assistant (for the Audit Department)
Karrierestufe
Einsteiger (0-2 Jahre), Mittlere Stufe (2-5 Jahre)
Great opportunity for accounting graduates! We are looking for a new colleague for our Audit Department for offering support on the administrative side and in the future to develop a career in the Audit area. Our new colleague can get familiar with the organization and the general Audit department activities and help with administrative tasks. We are keen to offer the opportunity to further develop a career in Audit.

Responsibilities

- Providing secretarial support to the Partner / Manager, including business correspondence, translation, presentations, responses, arranging appointments / meetings, maintaining appointment schedule, answering and transferring telephone calls, maintaining files, registering outgoing and incoming mail, operating fax and copiers, and binding documents
- Travel arrangements ( purchase of plane tickets, accommodation and transfers)
- Dealing with the partner and managers expenses (by filling in expenses claim forms)
- Formatting documents and reports according to prescribed standards
- Providing office administration with list of stationery and other requirements on a regular basis according to the department's needs and budget
- Updating databases (mailing lists, client contacts, newsletter subscribers, etc.)
- Attending to clients and visitors.


Requirements

- Bachelor degree in the financial area (Accounting, Audit)
- Experience in handling administrative tasks, 1-3 years
- Fluent in English, spoken and written
- Strong computer skills: Word, Excel, Power Point
- Good interpersonal communication and multi-tasking skills
- Well-organized, detail oriented, pro-active, friendly, self-starter, flexible, problem-solver, results oriented
- Professional appearance.