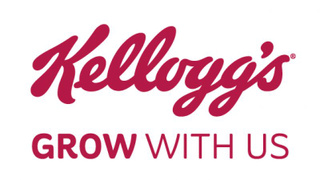 European FP& A Business Partner
Karrierestufe
Mittlere Stufe (2-5 Jahre), Höhere Stufe (5-10 Jahre)
Gesprochene Sprachen
Englisch - fortgeschritten
At Kellogg's we have a vision of enriching and delighting the world through foods and brands that matter; with the purpose of nourishing families so that they can flourish and thrive.

Operating in more than 180 countries, across 6 continents, with dedication and passion from each and every one of ouremployees, we are extremely proud of our ever growing portfolio of over 1,600 food products, which include iconic brands such as Pringles, Frosties and Corn Flakes.

Our company is a place where innovation lives on, where we never stop learning and where we're excited about tomorrow. In, we started an exciting transformation journey towards Global Business Services. GBS is a new global function at Kellogg that is helping to drive growth by simplifying work and innovating processes so that our Kellogg team worldwide can focus on making and selling great food. Our GBS Service Centre for Europe is located at Floreasca Business Centre (adjacent to Aurel Vlaicu Metro) and now we want you to join us as we continue our growth in Romania.

The role will partner with the European FP&A organisation to provide a high standard of financial support and value added analysis, in order to aid effective decision making, being a pivotal role that will support European FP&A in all reporting, planning and consolidation activities, and initiate improvements in these areas.
WHAT WILL I BE DOING?
Support owner of consolidated European P&L providing Country & Brand level visibility, to ensure adherence to European/Corporate deadlines;
You will be supporting the Financial Planning & Analysis (FP&A) Finance team in month end, budgets, re-forecasts & ad hoc requests and identifying gaps total European level & partner with Finance Delivery Controllers to find opportunities to close;
Consolidate strategic forecast market submissions and be accountable for all Area financial planning and analysis submission requirements;
Develop and maintain meaningful management reports to provide insight on P&L, B/S metrics.
Establishing strong relationships is imperative and also working as part of the integrated European finance team, ensuring understanding of the complexities of its markets. You will have a natural curiosity, and inquisitive approach to the role and business environment. You will be involved in reviews of the external environment / competitor analysis on an ad-hoc basis.
You will link in with the Market Finance teams to monitor progress on finalization of figures for budget/forecasts/actuals. You will have a continuous improvement mindset, working closely with peers and providing support / coaching to direct report(s) and ensure that issues are investigated to understand root cause and are addressed in an effective manner.
WHAT DO I NEED TO DEMONSTRATE?
Essential

• University Degree in Finance/Business-Related field and experience of related FP&A work experience essential.
• Proficiency with Microsoft Office - Word, PowerPoint, Access and deep Excel skills.
• Strong analytical, problem solving and communication skills, and attention to detail
• Takes ownership for his/her own work and actively seeks for improvement opportunities
• Experience of working in a fast paced environment cross functional with tight turnaround times for deliverables
• Travel mobility required
• Fluent English- verbal and written

Preferred
• 1+ years of management experience (people management experience – formal / informal)
• Proficient knowledge of ERP and other financial planning systems (. SAP)
• Knowledge of Anaplan would be an advantage
• Experience of working effectively in a virtual/multi-cultural team environment
• Experience of working in a Commercial environment preferably for an FMCG

• Strong influencing skills with the ability to partner with different stakeholders and functions across the organisation.

WHAT ELSE DO I NEED TO KNOW?
May be required to work an alternative schedule to support different time zones

Please note that we will only accept applications that are made to us via our Careers site.

If you experience any difficulty when applying please contact .

Please note that the closing date may be subject to change. We will interview suitable candidates as they apply, so please don't hesitate to take this opportunity to submit your application as soon as possible.

If you would like to be immediately notified of new Kellogg's opportunities, please go to 'Create or access my profile' and complete the information required in the 'Job Alerts' section. You will then receive email alerts as soon as new jobs are advertised.

The Kellogg Company is an Equal Opportunity Employer who strives to provide an inclusive work environment that involves everyone and embraces the diverse talent of its people.