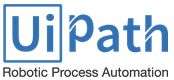 Escalation Engineer
Karrierestufe
Höhere Stufe (5-10 Jahre)
Gesprochene Sprachen
Englisch
Escalation Engineer

Come help us shape the future of Robotic Process Automation. This is a high tech solution made in Romania and sold worldwide. Our software robots are trained to manipulate applications like human users. Our customers include BBC, Delta, AXA and many other Fortune 1000 companies.
Escalation Engineer at UiPath
The Escalation Engineer - You will use advanced troubleshooting methods and tools to solve technically complex problems. These highly complex escalated problems require broad, in-depth product knowledge.
Key Responsibilities:
As an Escalation Engineer you will represent UiPath and communicate with corporate customers via telephone, written correspondence, or electronic service regarding escalated problems in UiPath software product, and manage relationships with those customers.
It's your chance to:
Use trace analysis, debug skills, source code, and other proprietary tools, to analyze problems and develop solutions to meet customer needs; this will involve writing code.
Maintain strong working knowledge of released products, take ownership for product improvement, and participate in pre-release activities and BETA programs.
Demonstrate strong interpersonal and communication skills, while working with diverse audiences including highly technical IT professionals, developers and architects.
Act as a technical focal point in cooperative relationships with other companies.
Manage crisis situations that may involve technically challenging issues and diverse audiences.
Be responsive to customer needs which may sometimes require outside of normal business hours or on-call rotation.
Lead triage meetings to share knowledge with other engineers and develop customer solutions efficiently.
International travel may be required.
nbsp;
Your Career:
We take your career seriously at UiPath and will ensure that we provide regular reviews throughout the year to offer continuous feedback and support to inspire you, develop your skills and ensure your personal satisfaction and growth. The UiPath performance philosophy recognizes higher performance with bigger rewards through formal performance review twice per year.
Skills and qualifications:
Desired background in Technical Training. Education Bachelor's Degree in Computer Science, Information Systems, Math, Engineering, Business, or related field.
Minimum 5 years experience in programming .NET (C#, C++, VB, Java or Powershell) and in systems development, network operations, software support or . consulting.
Advanced proficiency in networking products and networking operating systems
Solid understanding of client/server, networking, and Internet technologies fundamentals.
Strong customer service, accurate and logical problem solving, and communication skills, plus the ability to work in a team environment

Benefits of working at UiPath:
We are offering flexible working hours in a nice office and free daily premium catering. Competitive salary, stock options for the candidate experience, but, we believe that working with us to develop a world leading robotics technology is the big plus for you.