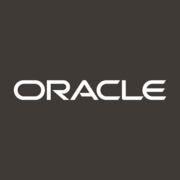 Enablement Specialist
Karrierestufe
Mittlere Stufe (2-5 Jahre), Höhere Stufe (5-10 Jahre)
Gesprochene Sprachen
Englisch
The Oracle Sales and Partner Academy (OSPA) corporate team is seeking a talented, experienced, creative instructional designer-developer-programmer to produce training materials for a variety of high-volume fast-paced projects within the Sales Skills & Methods build team. In this multifaceted role, you will work across the OSPA teams, Oracle Product Business, Product Marketing, Product Development, and executive-level regional stakeholders to develop, implement and execute world-class training and enablement.
This person must have demonstrated success in the following areas:
Strategizing and collaborating with multiple stakeholders to define measurable learning objectives and goals, presenting solutions/plans, then helping our development team execute on the architecture
Collaborating with a fast paced, high volume design and development team to develop innovative visual content outlines/design documents; with recommended visuals and on screen text
Communicates effectively with a diverse subject matter experts (SME) group, extracting pertinent information then transforming that content into digestible pieces
Proficient in developing eLearning courses using Captivate and other best of breed authoring tools
Producing graphic arts or illustrations skills (vector & bitmaps); able to draw/sketch low and high fidelity scenes and characters for prototyping and production– highly regarded
Excellent writing skills to ensure interactivity is prescribed within scripts
Aligning work to a specific brand voice adhering to standards
Applying various design process models (e,g, ADDIE), learning theories and types in an AGILE or project workflow environment
Degree in relevant subject or 3 years+ experience as an eLearning developer / programmer.