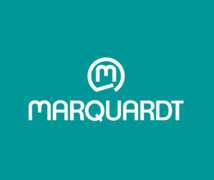 Hardware Engineer for PCB Layout Design
Karrierestufe
Höhere Stufe (5-10 Jahre)
Gesprochene Sprachen
Englisch
Job description:
As a member of our new HW Development Team in Sibiu you will:
> create PCB Layout Designs according to EMC standards and other norms;
> schematics optimization and completing.

After a stabilization period, you will also be in charge with:
> PCB simulation;
> creating PCB part list (BOM) in SAP;
> other processes in transition between Development and Production.


Job specifications:
> Bachelor's Degree in Applied Electronic Engineering, Telecommunication or comparable domain;
> 1-3 years of experience in the field is an advantage( beginners with good electronics base knowledge also;
> knowledge in A PCB Layout Tool, preferably ''PADS Logic'';
> basic knowledge in EMC and analog signal theory;
> well organized work style and initiative;
> good communication skills and team spirit;
> analytical thinking.

Salary package:
> Attractive salary package;
> Meal tickets;
> The 13-th wage.

Marquardt was founded in 1925 in Germany and became an international supplier for automotive components and systems. One of our benchmark is destined for providing complex high-tech electronic vehicle system to worldwide leading vehicle manufacturers such as Audi, BMW, Daimler Chrysler, Volkswagen and Porsche. Marquardt invested 6 million Euro for thr transfer of a part of its production towards Romanian market in order to expand the capacity of the production unit for electromechanic and electronic systems. Our development unit is now also residing in Sibiu, with activities in Software and Hardware development as well as in Mechanical Engineering and Software Validation.