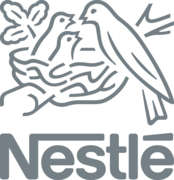 Web Master and Content Writer Nespresso
Karrierestufe
Mittlere Stufe (2-5 Jahre), Höhere Stufe (5-10 Jahre)
Gesprochene Sprachen
Englisch



Main Purpose of Job:
Web Master and Content Writer will manage the day-to-day content related activities of the digital channels (Website, Mobile app, social...) by :
Ensuring eCommerce websites and applications provide the best user experience to convert visitors into satisfied customers
Updating digital boutiques with content and features according to local campaigns and global product launch
Contributing to the overall objective of providing best-in-class digital user experience across eCommerce boutiques
Responsibilities:
Manage digital boutiques content to drive sales
Update the content management system (set-up, test and activate) with the latest content (copy and visuals) for both global and local campaigns, as per guidelines
Ensure product descriptions are consistent from one digital platform to the other (including website, mobile website and mobile apps), in all available languages (RO + EN); be able to adapt international campaigns to local language
Ensure all visuals are up to date, web optimized and cleared from a digital rights prospective
Setup, Edit and Update existing digital material (banners, web pages) to gain agility in managing digital assets, aligned with HQ guidelines
Ensure website content is search optimized according to latest search marketing requirements and trends
Support implementation and testing of different promotional mechanisms including e-voucher
Ensure local implementation and testing of global campaign micro-sites
Optimize the user experience to increase conversion
Liaise with eCommerce Operations Coordinator and Digital Marketing Acquisition Specialist to ensure a seamless experience and optimized purchasing path from Call-to-Actions to Landing Pages (including search optimization - SEO)
Implement all eMerchandising activities as defined by the eCommerce Operations Coordinator
Own the day-to-day back-end management of the eCommerce Platforms
Ensure a fast, updated, bug free user experience on all digital boutiques, following international eBusiness guidelines
Liaise with local eCommerce Operations Coordinator / eCommerce Manager / IT Manager to follow-up on test and/or production incidents monitored on the eCommerce platforms
Escalate any major issue affecting conversion rate, new member's activation or availability of the products or the platforms
Run Market Acceptance Tests (both front-end and back-end) in coordination with local IS and eBusiness stakeholders for all eCommerce platforms as per OP plan.
Ensure all error codes displayed on the eCommerce platforms are understandable and prevent customers from calling the CRC or coffee specialists to manually process orders
Contribute to the best-in-class customer experience objective
Manage campaigns integration, new features implementation and platform roll-out
Monitor digital technical trends, new features and/or technology to stay on top of digital innovation.
Requirements:
Professional experience:- 4 years experience in webmastering / eCommerce platforms management (including mobile).
Strong experience in Website management (Content Management, Merchandising, A/B testing & tailoring, HTML/CSS and webcoding experience)
Experience in SEO optimization is a must
Experience in Google Search Console/ Bing Webmaster Tools and in Adwordsre a plus
Higher education degree
Accuracy, reliability & vigilant attention to detail
Project oriented withood organizational skills
Good Interpersonal & communication skills
Strong communication skills in English
Strong command of Romanian grammar and spelling
Online-Interview
Please describe briefly what has motivated you to apply for this role.
What is the minimum salary you would accept to join us? (Lei Neto)
Have you participated in other selection processes at Nestlé? If yes, please tell which ones.