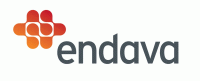 Drupal Engineer
Karrierestufe
Mittlere Stufe (2-5 Jahre), Höhere Stufe (5-10 Jahre)
Gesprochene Sprachen
Englisch
The main focus of this role are the client service lines running WEB platform on Linux (Red Hat). This resource will support the implementation and delivery phase for the main Web platform. We are searching for medium profile.

The Key responsibilities are:
Support implementation and delivery phase for the service
Set up and configure all the environment related to the systems, collaborating with the other infrastructure functions;
Guarantee that the environments, not only production, properly work every day,
Plan and support all technical/architectural/performance tests for the application go live including monitoring
The position require the on call availability - mandatory
Manage the day by day activities, supporting the business in case of problems and new requests
Maintain the technical documentation.
Required Skills:
Degree level education and highly proficient in spoken and written English
Knowledge of Linux based HA architectures (Red Hat) and also the main caching technologies
High knowledge of Drupal 7 and Drupal 8 application layers in web environment
Deep experience in web platform management and troubleshooting

Preferred skills:
Knowledge of the Agile methodology and Dev OPS
Good Knowledge of Nagios/HP OVO monitoring
Good understanding of Storage Area Network
Strong client management skills and sense of ownership