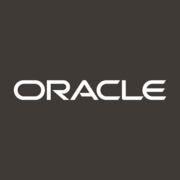 Dispatch Coordinator - French Speaker
Karrierestufe
Einsteiger (0-2 Jahre), Mittlere Stufe (2-5 Jahre)
Gesprochene Sprachen
Englisch, Französisch
WORK SCHEDULE: SUNDAY - THURSDAY (Friday & Saturday days off)
On receipt of dispatch task request for field delivery the Dispatch Coordinator liaises with customers to arrange on-site visits, locates field engineer in accordance with geography and product skill level acquired.
Ensuring parts dispatch & engineer ETA meets Oracle's contractual support obligations with the customer.
Variations to the main dispatch function can include the management of parts only dispatch to site, initiation of a task to dispatch from Oracle badged or partner engineer already on-site, assigning dispatch tasks to partner owned contracts for support in in-direct countries, and monitoring, chasing and securing expired parts returns from engineers, partners and customers.

RESPONSIBILITIES:

•Accepts the ownership of assigned
•Organizes field intervention activities with customer, Oracle or partner engineer.
•Communicates with logistics to ensure that the arrival of parts and engineer to site meets customer expectations and contractual obligations. Arranges and coordinates shipments and
•Identifies if a part is in stock to replace a faulty part identified by an engineer Technical Support Center (TSC) or Field. Dispatcher uses logistics toolsor web-tools pertaining to the dispatch of third party products, to identify stock location and organize delivery of replacement part to customer site from Oracle service centre
•Monitors queue of Service Request tasks to ensure all open tasks are being managed in a contractual timely manner and acts as an escalation point for out-of-line tasks, resolving discrepancies related to escalation activities from missing parts, late parts arrival, dead on arrival (DOA's) and customer
•Responsible for monitoring and minimizing costs in delivery of spare parts. Reports findings to Field and Partner
•Is responsible for initiating invoices for partner management activities in in-direct countries. Notifies partner manager of reoccurring customer/partner discrepancies.
•Engages in Field Change Order (FCO) process for delivery of FCO parts to customers. As well as parts activity management, Dispatcher may drive FCO Service Request tasks when appropriate.
•Responsible to collect, maintain and notify Entrance Permit related to on-site visit (when required) according to customer's requirements and procedures and local law.

QUALIFICATIONS:

•Proven experience of Service Request management and resource control systems in support services environment
•Demonstrable Customer Services
•Some product knowledge an advantage in understanding spares component types, size & weight
•Local geographical knowledge required for matching engineer to on-site
•Has understanding of Logistics customs freight rules and Oracle Logistics parts ordering
•Very good verbal and written communication skills in English + French
•Able to communicate and to negotiate with customer (understand issue and customer situation for cost-optimized delivery).
•Good customer care skills with the ability to resolve customer complaints
•Organized, able to manage time efficiently and prioritize tasks and capable of remaining focused under pressure.
•Can be assertive and persuasive when dealing with Oracle badged engineers and partner
•Good understanding of Field Change Orders (FCO's) process and FCO parts shipments.
•Capable of managing and tracking outstanding spares as per outstanding for collection (OFC) status reports and arranging parts return
•Able to provide utilization reports specific to dispatch activities to Field Managers and Partner Managers.