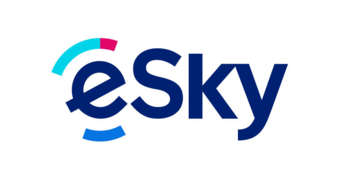 Digital Marketing Manager -
Karrierestufe
Mittlere Stufe (2-5 Jahre), Höhere Stufe (5-10 Jahre)
Gesprochene Sprachen
Englisch
eSky Group is one of the largest Online Travel Agency in Central and Eastern Europe and the leader of sale of travel services on the Polish market. We operate in Poland, Romania, Bulgaria, Czech Republic, Slovakia, Hungary, Moldova, Turkey, Brazil and Peru, offering easy online reservation tools in the area of airline tickets, hotels, tours and travel insurance. Currently, we hire around 600 experts and enthusiasts of travelling, most of whom are people of business and IT fields (our IT department consists of over 100 specialists!)

Join our Marketing Department and support us by providing best-in-class solutions to obtain and maintain leads and by execution of marketing plans dedicated to Romanian market as Digital Marketing Specialist.

Key responsibilities:

• Overseeing both online and offline campaigns to raise brand awareness on Romanian market
• Planning and executing all digital campaigns and measuring their effectiveness
• Identifying and acquiring new Affliiate partners and managing programmes that support marketing strategy
• Developing a distinct online presence by overseeing social media strategy and attracting new Internet followers through channels such as Facebook, Instagram, YouTube, LinkedIn, etc.
• Focusing action on projects generating Leads by improving the usability, design, content and conversion of the company website
• Coordinating marketing automation processes in order to streamline lead generation, lead nurturing, customer lifecycle marketing and customer retention
• Ensuring that the content of our landing pages are of the highest standards
• Participating proactively in marketing projects in cooperation with the global and local support teams
• Managing a local team of marketing executives

Requirements:

• BS/MS degree in marketing, communication or a related field
• Minimum 4 years of proven experience in similar position in an international organization
• Proficiency in English at C2 level
• Proficiency in Google Analytics and reporting tools
• Great planning skills in activities SEM/SEO/SM, Google AdWords and other Internet marketing tools
• Experience in running Affiliate programmes and building positive relationships
• Deep understanding of e-commerce business and current online marketing concepts and best practice
• Targets oriented with strong analytical skills and data-driven thinking
• Ability to work well under pressure and meet deadlines
• Capacity to prioritise and work across multiple projects
• High level of communication skills
• Team management skills
• Advanced knowledge of MS Office (especially Word and Excel)

Bonus points:

• Experience and/or interest in tourism and travelling field

We offer:

• Attractive salary with a performance bonus for high achevements
• Medical insurance with a private clinic
• Meal tickets
• Facilities for travel services acquisition
• The casual, startup-like atmosphere (flat structure)
• Development opportunities and challenging tasks

Interested in cooperation? Send your CV in English to: !