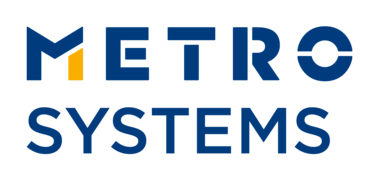 Digital Marketing Engineer
Karrierestufe
Einsteiger (0-2 Jahre), Mittlere Stufe (2-5 Jahre)
Gesprochene Sprachen
Englisch
Why should you join us?

As a Digital Marketing Engineer, you will work closely with internal team members to develop/support complex A/B tests, marketing automation and transactional communication for our clients.
You will help in setting up and maintaining successful marketing campaigns by combining digital marketing platforms and web technologies.
You will design marketing automation concepts by understanding the client's business and online marketing goals, gathering requirements, and providing technical guidance.
The main activities:
Collaborate with business stakeholders, analysts, and web developers to optimize marketing and analytics capabilities;
Act in an advisory capacity, consulting with key stakeholders to help drive decision making development/tagging strategies for marketing plans, establishing success criteria, baselines and feature performance reports as related to marketing KPIs;
Integrate multiple data assets and maintain multi-channel communication within marketing tools;
Provide support to our Marketing teams on improvement topics on all user facing communication;
Maintain and improve our marketing tools, from sending commercial and transactional messages to millions of users on a weekly basis, to conducting highly targeted marketing automation campaigns;
Provide technical trainings in regards of the marketing tools usage;
Advice our clients regarding the optimal use of the tools functionalities;
Validate implementation and debug and follow through issues until resolved.

Knowledge & Skills:
Previous experience with digital marketing communication using Episerver Campaign / Optivo Broadmail, GTX Messaging, Mailjet, MailChimp / Mandrill or similar tools;
Great would be an understanding of deliverability (DMARC/DKIM/SPF)
Experience working with different APIs for marketing channels with a good understanding of the architecture and differences between SOAP and REST APIs; experience using swagger / SOAPui / Postman or comparable tool would be a plus
Knowledge of at least one common programming / scripting language such as JavaScript, HTML, CSS, Python, bash;
Understanding of analytical data;
Exceptional logic, quantitative and analytical skills;
Ability to effectively communicate with business stakeholders and colleagues at all levels;
Experience in software engineering principles, frameworks, technologies, and standards;
Fluent in English, written and spoken.

What we offer?
Opportunity to learn and work with a variety of technologies;
Career programs;
Multicultural, Agile environment that encourages new ideas and innovation;
Flexible working hours;
Lunch tickets;
Medical subscription and life insurance;
Private pension;
Fitness centers discounts, sports activities and other company events;
Good transport connections and free parking;
Relaxation area (ping pong, foosball, massage);
Free account;
And…fresh orange juice, good coffee, fresh fruit.

For information about the processing of your personal data and your rights in this processing please visit: