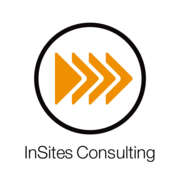 Digital Innovator
Karrierestufe
Mittlere Stufe (2-5 Jahre)
Gesprochene Sprachen
Englisch, Rumänisch

As Digital Innovater, you are part of our Innovation Team that has been developing innovative research technology, methods and techniques sincever the last years our innovations have led to several international awards and over 30 publications. The Innovation Team has always been the beating heart stirring company growth.
Within the team, your domain of expertise is process automation: making sure we can deliver better projects in a shorter time frame. We are looking for an all-round technical expert that can support the team to develop the insight eco-system of the future.


KEY RESPONSIBILITIES
You automate our standard ways of execution of the research projects from content creation to analysis and reporting.
You develop, maintain and execute automation scripts and tool interfaces; you will be using (chat)bot software, VBA, Excel, SQL and Python scripting or other RPA or Artificial Intelligence software packages.
You are responsible for the entire automation project implementation: strategy definition together with the stakeholders, impact analysis, optimization based on user's feedback, progress reporting, training sessions for the research teams.
You act as a technical specialist on all innovation projects related to third-party tools we use to execute our research projects.
You integrate and customize existing software packages in our workflows from a technical point of view through API's and Single Sign-on.
You develop prototypes to test new tools in an early stage of the innovation funnel. This will mostly involve the usage of the following technologies: Microsoft Visual Studio, C#, SQL, HTML, jQuery & Angular.
You evaluate prototypes from a technical point of view and align with the other technical experts on the best way to implement an innovation in a structural way.

PROFILE
General requirements
Bachelor or Master Degree in computer science or similar domain.
At least 2 years of experience in developing web applications
Good knowledge of C#, SQL, JavaScript, HTML & CSS
Experience in dealing with API and OWASP rules
Fluent in English
Previous experience/knowledge in one of the following is considered a plus: , Microsoft SQL Server, Microsoft Azure, Angular, AI software (Python, Dialog flow, Motion AI) and RPA systems (Blue Prism, Automation Anywhere)
Competency profile
Logical mind and mathematical thinking
Strong sense of ownership and dedication
Self-organizing, with the ability to create own processes and ways of working
Comfortable to speak with both technical and non-technical stakeholders
Able to think outside the box, while adapting and implementing innovative solutions
A team player that is humorous and fun to work with
WHAT'S IN IT FOR YOU
At InSites Consulting, we care about people and offer many opportunities to learn and grow. Joining InSites Consulting is joining a highly passionate and dedicated team where innovation and forward thinking are stimulated. On top of this we offer a competitive compensation package including excellent benefits:
Benefits
Highly competitiveompensation package
Flexible working hours, fit to your schedule
Occasionalemote working possible, thanks to our adapted technologies
All-inealth plan
Easy access toports, facilitated and co-paid by the company
Elaborate inductionrainingamp; regular online training tracks
ModernT & workspacequipment
A senioroachelps you grow within the company
Extraacation days
Other perks
Very coolodern office space
Central location, close to the university
Unlimited (very good!)offee, tea, soda and sparkling water
Freshruitsn Mondays, freshoupsn Wednesdays
Massage chairo relax your muscles
Relaxing areaith Xbox, ping pong table and foosball table
Regularhemed parties & teambuilding activities
Happy momentselebrated
International teambuildingvery 1,5 years
Sharpen yournglish skillshanks to the international team
Company closingetween Christmas and New Year