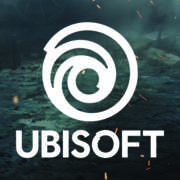 DevOps Technical Lead
Karrierestufe
Mittlere Stufe (2-5 Jahre), Höhere Stufe (5-10 Jahre)
Gesprochene Sprachen
Englisch
The Information Technology Department of UBISOFT is looking for a DevOps Technical Lead with an excellent knowledge of continuous integration and deployment practices and tools.
Your main mission will be to ensure the quick and swift, friction-less delivery of our projects. You will have a central role in architecting new versions of the existing delivery and monitoring systems. You will work along with the other DevOps Engineers and use your coding skills to link together different parts of the delivery system and automate the infrastructure (Gitlab, Jenkins, Octopus Deploy, AWS APIs), at the same time making sure that the agreed specs are followed.
We have a big number of projects, deployed on-premises and in the cloud (AWS), based on a wide range of languages (PHP, .Net, Python, Node). You will have an active role in monitoring these systems and proposing improvements. We use a mix of data sources and ingestion agents, and centralize all data using a pipeline that uses Kafka, NiFi, ElasticSearch, Grafana, Zabbix and time-series databases. Our worldwide development and infrastructure teams will help you in your journey.
Responsibilities
Lead the operational activity related to the build and deployment pipeline, release management, environments management, infrastructure automation tools and processes
Collaborate with the development and infrastructure technical and team leads, architects and project managers to make sure that the Release Management process responds to the needs, adheres to the best delivery practices, is well understood and has clear roles and responsibilities
Act as the main driver for the DevOps roadmap, including identifying the technical and business activities needed to support the transition of applications and infrastructure services from development to production.
Bring development and operational processes, people and tools closer together - in order to increase the speed, efficiency and quality with which we deliver technical solutions
Requirements
A solid technical background, with at least 5 years' experience in either development or infrastructure management / automation;
Good time and priority management
Ability to work independently as well as in a highly collaborative, team-based environment;
Strong written and verbal communication and presentation skills.
Excellent knowledge of continuous integration, infrastructure-as-code, application release automation concepts, frameworks and tools;
Experience with at least one source control management system (TFS, git preferred), including branching strategies;
Experience with at least one CI tool (GitLab, Jenkins);
Experience using scripting languages (shell, Python, PowerShell);
Experience with mainstream logging, monitoring and tracing tools.
Experience in deployment automation;
Good understanding of distributed builds and parallel deployments;
Nice to have
Good knowledge of Linux systems tooling;
Cloud platform knowledge (AWS) is a big plus;
Familiarity with Docker and container orchestration platforms.
Weoffer
We want you to give your best, so we have a bonus system based on performance.
We look forward to your development, so there are various Training and Knowledge Sharing programs to choose from.
We are proud of our games and we would like you to feel the same way: you'll have access to the internal games library, to goodies and games.
We want you to feel great at the office, so there are various utilities in UBISOFT building, such as a fully featured Gym, large Cafeteria, recreation rooms, bike rental service etc.
Since we value health you'll have access to private medical system, and to the doctor on-site.
And, most of all, we guarantee you'll enjoy our atmosphere and working environment!