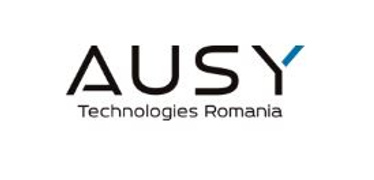 DevOps Engineer
Karrierestufe
Einsteiger (0-2 Jahre), Mittlere Stufe (2-5 Jahre), Höhere Stufe (5-10 Jahre)
Gesprochene Sprachen
Deutsch, Englisch
AUSY Technologies Romania is part of the AUSY Group, an International Advanced Technology Consultancy and Engineering Company. AUSY Group currently operates across 10 countries through its more than 6500 employees, sharing three defining concepts: "Vision, High Quality, Commitment".
The company has offices located in Bucharest and Sibiu. Our mission is to be a trusted technology partner, providing clients with innovative project solutions and tailored consulting services. AUSY Technologies Romania works with clients on a vast range of projects across diverse industries, among which Aeronautics, Space Industry, Defense, Energy, Telecommunications, Healthcare, IT and Banking, Multimedia and many more.
Position Overview
We are looking for DevOPS Engineers for one our newest project who will work with the Java Developer Team and other production IT staff to oversee code releases.
The project is about B2C and B2B platform for a large Telecommunication provider.



Responsibilities
Development of puppet templates;
Analysis and possible adaptation of existing templates;
Support in automated deployment (including AWS environment);
Conceptual design and development of new infrastructures (Microservices, AWS) in the WebPortal environment.
Required
Work experience as a DevOps Engineer or similar software engineering role;
Very good Puppet knowledge;
Continuous Delivery, Infrastructure as Code and Automation;
Knowledge in container technologies (. Docker);
Configuration management (Ansible);
Proficient in scripting: Python, Bash;
Knowledge of AWS Technology;
Bachelor's Degree in Computer Science or related discipline;
Strong writing&verbal skills in English;
Self-motivated individual, able to operate independently.
Nice to have
Experience working with VMware;
CentOS / RedHat Enterprise Linux;
Monitoring (Icinga);
Verbal skills in German.
Benefits
Attractive salary package according to your experience, including several types of bonuses;
Challenging and interesting project in a dynamic international working environment;
Possibilities of promotion and development of a career plan;
The chance to meet and work in our clients' locations all over the world;
Access to a private medical insurance to take care of your health;
Benefit from international career opportunities.
Meal tickets.