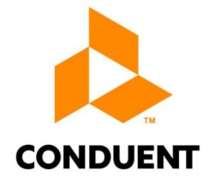 Junior Desktop Support Administrator
Karrierestufe
Mittlere Stufe (2-5 Jahre)
Gesprochene Sprachen
Englisch
Jobescription:
Responsible for providing IT infrastructure support for the site where based and other sites as services may include telecommunications, data network, e-mail, file and print, directory, security; and PC and server operating systems, applications and hardware.
Ensures the customer issues are promptly addressed, documented and resolved in a timely and professional manner consistent with the highest customer service and professional / technical standards.
Briefs customers as well as management on the status of current resolution efforts and attends daily/weekly meetings as assigned.
Maintains daily tickets and reports to ensure the highest service levels are maintained.
Serves as technical advisor, providing front telephone, remote desktop, and onsite desktop support for system users with complex issues by resolving or conferring with the appropriate technical or systems personnel.
Initiates tracking and reporting of issues, as well as recommends means for system improvement including procedural steps, increased training, and enhanced documentation.
Serves as a mentor to lower level helpdesk technicians providing guidance during the troubleshooting process, training on new products and assistance in the development of their skills.
Assists with planning, design and implementation of any IT infrastructure changes/additions as required for maintaining operational status of the IT infrastructure.
Participates in incident events and assists IM/MI team with situation status updates as required and provides local hands on support as applicable to resolve the identify and engage other technical or systems personnel as required to resolve issues
Helps identify and engage other technical or systems personnel as required to resolve issues
Requirements:
Knowledge of desktop support
Fluency of English (speaking and writing)

PC skills

Advanced knowledge of Windows 7 and above

Knowledge about other MS Software (SCCM, WSUS)

Troubleshooting experience and strong customer and service orientation

Ability to proactively identify problems, make analyses and give solutions\

Nice to Have Skills

Knowledge of server and Telecommunications Hardware

Personal skills

Ability to work independently and as a part of team

Flexibility and ability to work under pressure in a fast-passed environment

Ability to organizeandfollow-up multiple tasks/details with accuracy and timeliness

Ability to maintain confidentiality
Conduent is the world's largest provider of diversified business process services with leading capabilities in transaction processing, automation, analytics and constituent experience. We work with both government and commercial customers in assisting them to deliver quality services to the people they serve.
We manage interactions with patients and the insured for a significant portion of the . healthcare industry. We are the customer interface for large segments of the technology industry and the operational and processing partner of choice for public transportation systems around the world.
Whether it's digital payments, claims processing, benefit administration, automated tolling, customer care or distributed learning – Conduent manages and modernizes these interactions to create value for both our clients and their constituents.

Learn more at .