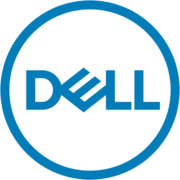 Department Assistant-Dell Financial Services
Karrierestufe
Einsteiger (0-2 Jahre), Mittlere Stufe (2-5 Jahre)
Gesprochene Sprachen
Englisch - fortgeschritten
Dell provides the technology that transforms the way we all work and live. But we are more than a technology company — we are a people company. We inspire, challenge and respect every one of our over employees. We also provide them with unparalleled growth and development opportunities. We can't wait for you to discover this for yourself as a Department Assistanton our Financial Services team in Bucharest.

Delivering solutions for customers around the globe takes huge vision – but it's our eye for detail that drives us forward. Professionals in our Administrative Support team take care of the vital details that keep our business running smoothly, worldwide. Diverse departments rely on our team for all kinds of administrative assistance and secretarial duties – from preparing correspondence, presentations and reports, to maintaining confidential, business-critical records and information.

Key Responsibilities
This person will be responsible for offering administrative support to the Finance Director as well as providing support in the smooth running of the department. In more detail, the responsibilities are to:
Manage the ordering process which includes raising and receiving orders on Purchasing system (POPs), tracking expenditure on spreadsheet, make various purchases and reconcile, providing accurate information to finance
Make arrangements for departmental offsite meetings and provide timely information. - He/she will be central point of contact for department with regards to administration and for new starters
Register and submit costs into Concur expenses tool in line with Dell guidelines. Also, liaise and deal with Dell expenses administrators, should any issues arise with regards to submitted expenses
Setup/update/cancel meetings, audio conference calls and handle calendar conflicts as appropriate
Organise complex travel itineraries (business visits, conferences and ensure that the Director and Senior Managers are fully briefed)
Liaise with travel agency and make travel arrangements as appropriate while choosing best available fares. Also, arrange for accommodation and meeting room bookings as appropriate
Ensure that the Director and Senior Managers are fully equipped for meetings (agenda, presentations)
Essential Requirements
+1 year experience in a similar role
Organisational skills, customer focus, the ability to learn quickly
Advanced level of English
Excellent written and verbal communication skills
Experience in using the Office package at an intermediate level
Excellent analytic, problem solving skills, organization and prioritization skills
Desirable Requirements
Web friendly individual
Previous experience in working in an international environment
Interest in developing in a Financial Services organization

Benefits
We offer highly competitive salaries, bonus programs, world-class benefits, and unparalleled growth and development opportunities — all to create a compelling and rewarding work environment.

If you've got an eye for fine details and a commitment to quality in everything you do, this is your opportunity to develop with Dell.