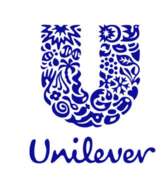 Demand Planner
Karrierestufe
Mittlere Stufe (2-5 Jahre), Einsteiger (0-2 Jahre)
Gesprochene Sprachen
Rumänisch, Englisch
Work Description:
As a Demand Planner, you will be expected to sit in the middle of the S&OP Process where you will work closely with our sales, marketing and factory teams to build an integrated volume plan and to manage short term requests from the business. You will be owner of the sales forecast for portfolio ofSKUs for short, mid and long term periods.
Key Accountabilities:
Takes overall responsibility for the demand plan figures within the Demand Planning system, ensuring they are representative of the agreed "most likely outcome" consensus plan
Understand past and future assumptions, risks and opportunities, challenging where necessary through critique and analysis to ensure realism / accuracy. Clean the sales data, carry forward demand and build base forecast while keeping track of sales and marketing activity logs
Understand and apply statistical models, depending on historical patterns and horizons using exception-based planning
Builds promotional planning for re-packs. Working with marketing to establish forecast for the chosen assortment.
Work closely with Re-packing team in order to support promotional/seasonal execution respecting lead times and the deadlines
Takes responsibility for Innovation planning for local roll out of new products including all launch activities.
Documents and maintain Risks and Opportunities database, challenges accuracy and tracks changes in/out from the demand plan
Provides insights on E2E SC Demand Planning performance of respective portfolio to the Planning Manager
Report all the KPIs selected, comments on the performance and drives improvement (. Forecast Bias, Forecast Accuracy, Extreme Bias)
Healthy portfolio Management – make delisting proposals for non-performing products
Leads Business Waste and engages with CD, R&D, SP, Marketing to coordinate and optimize the SKU transitions, to minimize the returns from the customer and take pro-active actions for the slow mover SKUs.
Translate potential supply risks from the Sourcing Unit and ensure clear communication to internal and external customers
Runs Segmentation analytics engaging all relevant business stakeholders to set the right SC priorities for different business needs inside the portfolio. Ensures we have the high Flexibility for Agile Category, high Service for Responsive category, Low Cost for Lean Category and Simplification for the Nurture Category.
Has the high analytical skills and huge passion for designing the future planning to ensure we challenge the status quo for faster & better service and lower stocks. Has the curiosity and digital adaptability to lead the transformation for the department.
Deputise for the Demand Planning Manager where necessary and support driving process best practice
Skills/ Experience/ Qualifications:
2 years experience in Planning / Supply Chain environment including hands-on experience in DP role
Experience working with statistical forecasting software,
Experience managing a portfolio with high product and channel complexity
Knowledge & skills
The role requires an individual with strong communication skills that can adapt their influencing style and presentation skills according to the forum and /or audience
Excellent written and verbal communication skills
Leadership ability and a willingness to take responsibility and accountability, but confident in holding others to account
Strong commercial acumen
Strong analytical mind-set
Strong problem-solving skills and bias for action
Ability to function independently
Self-motivating, able to work in virtual teams and cross-functional teams
Advanced Excel Skills, but forward looking in terms of other, interactive, reporting tools (power BI, Tableau)
Knowledge and awareness of wider supply chain processes
Ability to learn on the fly