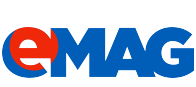 Demand Planner - Commercial Team
Karrierestufe
Einsteiger (0-2 Jahre)
Gesprochene Sprachen
Englisch
Responsibilities:
Manage the forecasting cycle of over 100k products using ForecastPro software;
Initiate Forecasting Collaborative Meetings on a weekly/monthly basis;
Analyze historical data and provide strategic guidance for future sales requirements;
Monitor and compare actuals to forecast (using MAPE as KPI);
Coordinate Commercial effort in major campaigns (eg. deals, inbound logistics, offers);
Participate in the review of design specifications and workflows (purchase orders, client orders, purchasing view, acquisition plan, etc.);
Identify and report on any potential improvements to applications and processes;
Execute changes in a timely manner to all levels of forecasts resulting from monthly meetings and input from Business Unit Managers/Product Managers;
Maintain an 18 month rolling forecast;
Actively interact with Category Managers to reduce excess/slow-moving inventory;
Identify areas of improvements and recommend action plans;
Support commercial team – provide advice on purchasing and inventory processes to managers and staff.
Requirements
At least 5 years in a similar role, or in management consulting;
Exposure to multiple types of markets (eg. IT, Mobile, Appliances, Auto Parts, DIY, Home & Deco) and Understanding of their business models is an advantage;
Knowledge of quantitative methods of demand forecasting and inventory management is an advantage;
Self-motivated, proactive;
Has a constructive approach toward problems;
Open to new approaches;
Eye for detail, capable of spotting flaws in processes and data inconsistencies;
University degree in a quantitative academic discipline (. statistics, mathematics, cybernetics, etc.) or equivalent professional experience.
Benefits
At eMAG, we are constantly moving forward and we love what we do. If you are passionate about your job, whether it's offering consultancy to a customer or writing a code line, and you aim high, then you belong with us, the No. 1 IT company to work for in Romania (according to a Biz Magazine study in 2017).
We provide you with the best development programs to improve both your soft and job specific skills, but it is you who decides what you want to learn and where you want to go. The possibilities are endless.
We know benefits are important, that's why we provide you with a full range of them:
• Medical subscription;
• A monthly budget you can spend on flexible benefits - meal tickets, travel vouchers, trainings for your development;
• Employee discounts;
• Access to theooksteribrary;
• Fruits, juice, water and coffee at the office;
• Other discounts (gym, pizza, car wash and others).