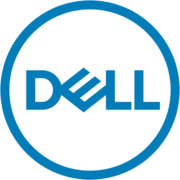 Senior Software Developer - Java
Karrierestufe
Mittlere Stufe (2-5 Jahre)
Gesprochene Sprachen
Englisch
Senior Software Developer - Java
Competitive salary
Bucharest
People make Dell – so wherever in the world they work, everyone is rewarded for their contribution. Ready to develop your career in a truly global company? Within the IT Departmentt Dell, we are looking for aenior Software Developer - Java to join our team in Bucharest.
Dell is a collective of customer-obsessed, industry-leading visionaries. At our core is a commitment to diversity, sustainability and our communities. We offer unparalleled growth and development opportunities for our team members. We believe that technology is essential for driving human progress, and we're committed to providing that technology to people and organizations everywhere, so they can transform the way they work and live.
Key responsibilities
The DFS Financials space in particular includes a number of critical Java nd .NET- based legacy custom-developed applications serving the reporting needs of DFS's accounting and treasury accounting business across multiple regions as well as a number of vendor applications which are developed and enhanced by external 3rd parties.
As a Softwareeveloper you will be expected to:
Design, code, test, debug and document Java and .NET applications
Engage with Architects, Product Owner and Business Analysts to clarify business requirements and with Scrum Master and Project Management teams to ensure project timelines are met
Write, modify and implement batch scripts for job automation
Check-out and Check-in changes in TFS, branch and merge code for build and deployment, ensuring documentation for production deployments are accurate and sufficiently detailed
Participate in production launches collaborating with geographically distributed teams through conference calls and instant messaging
Plan and conduct Unit Test, Development Integration Test and support System Integration Tests and User Acceptance Tests and assist in Development and QA acceptance test environment build and maintenance
Provide Level 3 (application development) support for escalated production incidents orchestrating different teams for issue resolution, interacting with Level 2 (application support) and business users
Essential requirements:
4-6 years of Java nice to have .NET) oftware development experience, ideally within an Agile development process
Strong understanding of version control systems (TFS), including branching and merging strategy
Experience with WebServices and XML
Ability to communicate effectively with both technical and non-technical people (IT and business)
Ability to work independently and as part of a globally distributed team
Desirable requirements
Unit Test Development
Experience troubleshooting complex scenarios spanning in multiple systems and layers
Experience working with app support teams, troubleshooting production issues and interacting with business users
Experience supporting production deployments
Batch processing: Experience with Control-M and batch scripts
Benefits
Our people are the most critical component of our long-term success and their health and wellbeing are our priority. You will enjoy a comprehensive, locally competitive benefits package.
Dell is an equal opportunity employer. All qualified applicants will receive consideration for employment without regard to race, color, religion, sex (including pregnancy), sexual orientation, gender identity and/or expression, national origin, protected veteran status, disability, genetics, or citizenship status (when otherwise legally authorized to work) and will not be discriminated against on the basis of such characteristics or any other status protected by the laws or regulations in the locations where we operate. Dell encourages applicants of all ages.