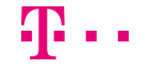 Data Scientist in Financial Applications
Karrierestufe
Mittlere Stufe (2-5 Jahre), Einsteiger (0-2 Jahre)
Gesprochene Sprachen
Englisch
Ideal candidate
University degree in fields of computer science, business administration with a strong focus on information technology or a quantitative degree in mathematics, statistics, engineering with an additional focus on informatics and business administration
Excellent understanding of data-driven statistical methods, data mining, time-series analysis and machine learning algorithms
Proven knowledge in software engineering and architectural design
Ability to lead a complex data science project
Good scripting, programming and database skills (. relational databases, R, Python, TensorFlow,
Apache software stack: Hadoop, Spark)
Languages: Fluent written and spoken English, German skills beneficial
Knowledge of SAP products (especially SAP BW, SAP Hana, SAP Predictive Analytics) is a strong plus
Job responsabilities
Exploring and developing new use cases for data science methods within different domains of financial applications (. prognosis of cash flow)
Detailing business requirements and set up of project according to CRISP-DM standards
Selecting features, building and optimizing classifiers using machine learning techniques
Data mining using state-of-the-art methods
Processing, cleansing, and verifying the integrity of data used for analysis
Doing ad-hoc analysis and presenting results to management
Creating automated anomaly detection systems
Constant tracking and optimization of model performance
Coordination and communication with our internal IT service department
Benefits:
Meal tickets
Medical insurance
Opportunities to grow and develop in a start-up environment
Dynamic and multicultural working environment
Great training opportunities
Transportation
Extra days off based on seniority
By applying for this job you accept the DT privacy statement:
To process your online application we collect, process and use your personal data. We will treat your data as strictly confidential in accordance statutory provisions.
By submitting your application, you consent to your data being processed electronically, including by third parties. Data is only passed on to HR service providers that have been carefully selected by Deutsche Telekom AG.
For detailed information read the local data protection when applying for a job position at Deutsche Telekom Group.
Online-Interview
Do you have knowledge of R or Python?