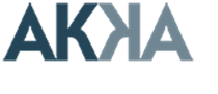 Data Engineer
Karrierestufe
Mittlere Stufe (2-5 Jahre), Höhere Stufe (5-10 Jahre)
Gesprochene Sprachen
Englisch
Job Brief
As a Data Engineer you contribute to the benefit of our DATA oriented products, local or cloud, implementing processes to help us treat and exploit our databases, injecting new APIs and visualizing the results.
General Responsibilities
The quality of the data transformed in DATA LAKE and a good performance of our data treatment processes.
eneral Competencies
We would like you to have: experience in managing big databases, working knowledge of BigDATA architectures (HADOOP cluster, NoSQL, Elastic Search), distributed languages and frameworks knowledge (SPARK, SCALA). Also, Agile know-how is also be appreciated.
Role
You will work on all of our new products for a great variety of functional domains:
Engineering
Connected Vehicles
Manufacturing
IoT
Commerce
Quality
Finance
Main responsibilities
During the project definition:
Designing data intake channels
Designing data preparation channels
Designing of basic ML algorithmnbsp;
Designing of data product
Designing of NoSQL data models
Designing of data visualizations
Participation in the services selections/solutions to use based on their usage
Participation in the development of a data Toolbox
During the iterative realization phase:
Implementation of data preparation chains
Implementation of basic ML algorithms
Implementation of data visualizations
Using ML framework
Implementation of data products
Exposure of data products
Setting up NoSQL databases
Implementation in the distributed mode of treatments
Use of functional languages
Debugging distributed processes and algorithms
Identification and cataloging of reusable elements
Contribution to the evolution of labor standards
Contribution and opinion on data processing problems
During integration and deployment
Participation in problem-solving
Required Skills:
Distributed Software development
Injection frameworks
ML Algorithms
Spark and spark modules
Scala or Python
Knowledge of the AWS or GCP ecosystem
NoSQL databases
DataViz libraries
Complex systems vulgarization.