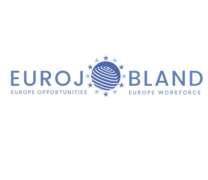 CYBER SECURITY ENGINEERS-GERMANIA
Karrierestufe
Mittlere Stufe (2-5 Jahre), Höhere Stufe (5-10 Jahre), Führungskraft (>10 Jahre)
Gesprochene Sprachen
Englisch
Contract de munca in Germania.
Salariu foarte atractiv.
Our strengths
Excellent know-how and well-known in Software-Engineering, in Germany especially in automobile industry, transport industry and aviation
Personal and dynamic career possibilities
Team building-Events and After-Work-Meetings to support exchange of all employees
Start-up-Culture: innovative and energetic
Our employees belong to 30 different nationalities
Required skills:
OS Linux
Integrated security architectures, technologies and security methods
Malware analysis, vast experience with cyber security threats
Vast experience with security high end technologies
Experienced with analysis and incident response
SIEM operations and administration
Penetration tests, Ethical hacking
Scripting and programming skills (. python, ruby, JavaScript, C/C++, php)
Automation skills and automating tasks
Professional team player, passionate about security
Security qualifications and certifications will be highly appreciated
English language optimum level
Your duties:
Integrate, administrate, maintain and develop the SIEM platform
Perform Cyber Security Incident Response life cycle (preparation; detection and analysis, containment, eradication and recovery; post-incident activity)
Prepare reports on the identified treats or incidents together with the associated recommendations; performs the follow-up to implement the recommendations
Assesses Cyber Security risks and analyze potential mitigation strategies to reduce the exposure (Use Cases, Scenarios)
Detailed analyses of various security event sources (FW, IDS, PROXY, AD etc.) Acts as the interface with other IT/Network and business departments regarding Cyber Security incidents
Perform on call activity
Provide support to L1 analysts inside Security Operations Center
Carries out studies and research on intrusion detection methods
Participate in the implementation and improvement of the specific tolls associated to Security Operations Center ecosystem
Investigates, proposes and develops automated methods for detection and malware analysis
Participate in the implementation and development of specific business security models, acting as a security adviser.
Defines preventive actions and needed operations, as a leader of security improvements activities
Keeping up to date with industry trends and technology
Performs and presents security audits, specific IT penetration tests, vulnerabilities exploitation
ANGAJATOR:T & S
Creat în, T & S este un grup european de consultanță cu sediul la Strasbourg, care se dezvoltă prin mai multe mărci, cu expertiză recunoscută. Cu peste de angajați și prin cele 16 sucursale, Grupul T & S oferă clienților săi soluții integrate în domeniul consultanței în noile tehnologii: electronică și sisteme integrate, mecanică, management industrial de proiect, dezvoltare de aplicații, profesii de consultanță și suport în domeniul digital.
Online-Interview
Are you willing to work abroad?
Open to relocate to Germany?
Are you available immediately? If not please notice period .
What are your salary expectations? Please mention gross yearly salary.