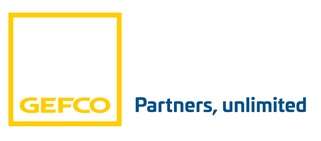 Customer Support Agent - Determined period
Karrierestufe
Einsteiger (0-2 Jahre)
The position is opened for the Road Transport Agency in Prologis Logistic Park, Joita, on the Bucuresti - Pitesti Highway, 23rd km. Please take this information into account when you apply, also the fact that the transport is assured from Preciziei metro station.
Initially, the contract will be offered on a determined period time of 3-6 months, with the possibility of extension depending of your performance.

Responsibilities:

• Checking the trucks positioning in traffic and communicating it to the manager;
• Building an Excel database with the road transports evidence;
• Weekly reporting of the situation of the followed transports;
• Inputing the transport orders in the IT program of following and tracking the transports;
• Checking the carriers documents in order that they correspond to the law and to the internal procedures;

Requirements:

• Minimum experience in the transportation field could be an advantage, but is not mandatory;
• Ability to work with tight deadlines;
• Flexibility, open-minded, initiative and problem solving orientation;
• Strong analytical thinking, oriented towards results;
• Ability to prioritize tasks and work on multiple assignments;
• Very good knowledge of English language;
• Very good computer skills: MS Office (MS Excel), Internet.

Our offer:
Challenging working environment;
Integration in a solid and dynamic project.