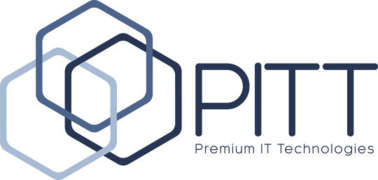 CRM Specialist
Karrierestufe
Höhere Stufe (5-10 Jahre), Führungskraft (>10 Jahre), Mittlere Stufe (2-5 Jahre)
Gesprochene Sprachen
Englisch
The CRM Operations Email Specialist will be responsible for the day to day creative production of batched, transaction, automated and promotional email campaigns, and also play an integral role in setting up, testing, deploying and measuring marketing automation campaigns.
This individual will be very familiar with industry best practices around marketing automation, especially on the production, testing and troubleshooting of HTML and CSS in emails.
The ideal candidate will be analytically and technically minded, while being comfortable with the creative considerations needed for effective and successful marketing communications.
This position and will work closely with a number of cross-functional teams, including Marketing, IT, and creatives, and reports to the Marketing Operation Manager.
Key responsibilities
Daily production of HTML and CSS email creative for automated campaigns
Email template production, translating creative from design teams into cross-platform/device HTML/CSS for delivery across multiple email clients.
Engage in quality assurance of email campaigns using testing and analytics tools to ensure deliverability, accuracy and best user experience for all email communications.
Have a strong eye for design and the ability to produce ad-hoc email templates if needed.
Monitor email campaign deliverability, ensuring high inbox success rate for all email campaigns
Assist with email code optimization efforts, including defining technical and creative requirements for any outside vendors, documenting and communicating specs to creative partners, reviewing code and deliverables from outside agencies and implementing template changes across all campaigns.
Setup dynamic and automated email content logic for emails. Define technical and creative requirements.
Assist in monitoring competitive landscape, evaluating branding, email design, messaging, functionality and interactivity, deliverability, lifecycle and email program development.
Be knowledgeable on email best practices, technologies, trends, CAN-SPAM laws.
Skills & Competencies:
Minimum 2 years of email marketing experience
Experience with omni-channel marketing automation platforms - IBM Marketing Cloud/Silverpop experience is required, Salesforce Marketing Cloud/ExactTarget experience is an added plus,
Strong HTML/CSS technical skills with specific email production experience
Knowledge of Return Path/Email on Acid and other email testing best practices
Comfort with marketing database design, setup, maintenance and queries
Must be able to work independently, be a self-starter / self-motivated, and capable of staying on track and pursuing solutions without supervision
Passionate about email best practices, deliverability and user experience
Bachelor's Degree in marketing, design, communications, technology, business or other related field