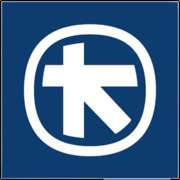 CRM BUSINESS ANALYST / BUSINESS INTELLIGENCE
Pozition/Role: CRM Business Analyst

Summary: The CRM Business Analyst is responsible for understanding and advancing the bank's knowledge of customer behavior through analytics in order to develop strategies and recommendations regarding all customer segments as well as enhancing the customer experience. You are expected to become an expert on the "Voice of the Consumer" by developing and disseminating customer insights and analyses to support marketing programs, including the measurement of their efficiency.

Responsibilities :

• Critically evaluate information from multiple sources and assist in designing workflows in order to ensure that data management activities meet business requirements;
• Apply problem-solving and analytical skills in conjunction with SQL and/ or SPSS software in order to identify, extract and analyze customer data;
• Document and maintaining procedures and queries necessary to customer segmentation;
• Contribute to requirements and design phases for campaign targeting projects;
• Determine, implement, and evaluate business metrics to meet ongoing organizational information needs regarding custo,mer data;
• Review customer data trends and insights to develop and execute the most effective segmentations for database marketing campaigns;
• Lead the development, review, and assessment of post-campaign results to clarify business performance and to drive improvements;
• Develop and update key reports to highlight significant trends and campaign performance; analyze and present findings to key stakeholders;
• Mine customer data for insights and key trends, communicating key insights from the data analyzed to stakeholders;
• Manage the creation, execution and delivery of regularly-scheduled reports;

Experience and abilities:

• Solid knowledge and understanding of Data Bases (SQL, Delphi etc.);
• Relevant knowledge of SPSS;
• Solid knowledge of MS Office (Excel, Access, Word, Power Point);
• Interpreting instructions, asking analytical questions, validating report/query information, and detecting flaws in requests or suggested methodologies;
• Demonstrated experience working on multiple projects/assignments concurrently, with team members or independently;

• A high level of accuracy and attention to detail;
• Ability to communicate complex data in comprehensible ways:
• Strong problem solving skills;
• The ability to plan work and meet deadlines;

• Good command of English;

Education • University graduate: ASE (Cibernetics, Statistics and Economic Computer Science), Polytechnics (Automation and Computer Science, Electronics,Telecommunications and Information Technology), Mathematics (Computer Science);

Remarks • Previous experience in CRM or quantitative marketing research is a plus.