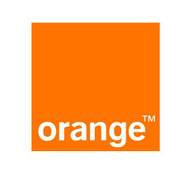 Credit Policy Manager (Orange Money)
Karrierestufe
Höhere Stufe (5-10 Jahre)
Gesprochene Sprachen
Englisch
Are you passionate about banking but you feel it's time to take a new challenge in your career?
Are you an expert in Credit Policies creation and you want to bring value to a dynamic team who encourages you to develop your knowledge and skills ?
Are numbers your second specialty and you consider yourself a data scientist who uses numbers to understand and predict human behavior, to create and develop models for credit scoring ?
Then you are in the right place. We have a great opportunity for you: Credit Policy Manager in our Orange Money financial services team.
Our Credit Policy Manager is responsible for maintaining an effective risk credit policy suite that is aligned with the overall Company risk appetite framework.
Here's what you'll do:
Primary Responsibilities:
Develop, review, and create Credit Policies and guidance documents which will set out the material risks and the key controls required to manage those risks effectively
Develop, review, and create credit policies that leverage statistical and machine learning based quantitative models
Ensure the Policies meet the strategic needs of the Company and our customers, whilst complying with relevant regulation
Develop and maintain a good working relationship and on-going dialogue with colleagues in the businesses in order to provide assurance that the policies are implemented effectively
Coordinate with underwriting team to implement specific policies
Maintain an overview of developments in the business in order to identify credit risk policy issues
Assess the risk model methodologies, outputs, and processes and work with various industry lending partners and retail partners associated with the Company
Initiate suitable process changes to reduce risk and improve efficiency
Collaborate extensively with partners to validate credit policy adherence and drive risk policy gap analysis
Develop risk monitoring and risk dashboards to update senior management
Develop consumer early warning metrics across portfolios to enable portfolio management team to drive asset origination and control decision
Communicate clearly and concisely both verbally and through written communication via model validation reports and presentations
If you have all written above and you have also:
Required Skills and Experience
University degree in Statistics, Economics, Mathematics, Financial Engineering or Computer Science
Three to five years' experience in developing credit policy, quantitative analysis with statistics or data mining background
Advanced knowledge of lending operations and processes
Proficiency with statistical and data software languages and packages
Strong verbal and written communication skills
Good in data analysis and problem solving
Good inter-personal and team handling skills
Then: apply and come and meet us!