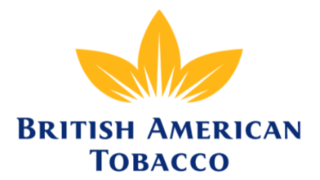 Corporate Finance Manager
Karrierestufe
Höhere Stufe (5-10 Jahre), Führungskraft (>10 Jahre)
Gesprochene Sprachen
Englisch - fortgeschritten
* alle Sprachen sind obligatorisch
Purposetatement:
Manages the GBS (Global Business Service) Europe budget (preparation & reporting) for Employment and Recharges including QPRs and Company Plan. Coordinate with other GBS hubs to facilitate the preparation of consolidated view for GBS entity.
Principalccountabilities:
GBS Employment costs: Manages the GBS Employment costs (planning & reporting) for QPRs and Company Plan with all activities that derives from this:
Coordination with HR BP for headcount data collection and forecast for salaries & wages.
Generates monthly cause of change analysis actuals versus forecast, explain key costs drivers and variances;
Prepare consolidated view for Total Employment costs (all hubs) each planning exercise;

GBS Recharges: Manages the GBS Europe recharges (planning & reporting and actual income) for QPRs and Company Plan with all activities that derives from this:
Recharge calculation including Standard cost by service line;
Prepare consolidated view of GBS recharges (all hubs) for each panning & reporting exercise
Act as a single point of contact for GBS customers and communicates the recharges (including changes) to the End Markets point of contact. Provides detail analysis to the GBS customers on the actual vs planned at request;
Understand and explain drivers of variation for recharges. Perform true-up analysis on a yearly basis and issue recharge adjustments if needed, in line with Group Recharge Manual

Others:
Provides support for preparation and submission of year-end financial statements (statutory and group reporting)
Provides financial support and insights on going changes in company business model; undertakes ad hoc reviews & input into company's projects
Provides ad hoc financial analysis for the Head of Finance.

Key controls:
Review and address BPC (Business Planning and Controls) Intercompany mismatches (P&L and BS) for each reporting exercise
Ensure accurate BPC input for Head Count and Employment costs for GBS Europe and Globally
Ensure all validations in BPC are passed (including additional disclosures)

Knowledge, Skills & Experience:
Sound financial background with a professional accountancy qualification, relevant university degree or ACCA/ CIMA
Have a good knowledge and understanding of IFRS and group reporting procedures and policies
Excellent spreadsheet and general computer skills, including SAP
Fluency in both written and spoken English
Business Partnering skills - ability to develop good working relationship with key stakeholders
Creating & maintaining a sound control environment within Finance function & across the business.
Excellent communication skills
Excellent analytical skills and detail oriented
Strong people development skills.
A commercial approach to all activities.
British American Tobacco is one of the world's leading multinational companies, with brands sold in over 200 markets, made in 44 factories in 42 countries.
We are proud that we are consistently among the top 5 companies on the London Stock Exchange.
Our portfolio includes our world-famous Global Drive Brands – Dunhill, Kent, Lucky Strike, Pall Mall and Rothmans – along with many other leading international brands, such as Vogue, Peter Stuyvesant and State Express 555.
Alongside our traditional tobacco business, we are also developing products that offer consumers potentially less risky alternatives to regular cigarettes. Our Next Generation Products are already leading the way in the Industry of vapour and tobacco heating devices. We continue to develop a solid portfolio of consumer solutions which already include well known global brands like Vype, glo and Voke.