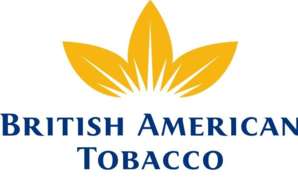 Corporate Finance Analyst
Karrierestufe
Einsteiger (0-2 Jahre), Mittlere Stufe (2-5 Jahre)
Gesprochene Sprachen
Englisch
This role covers responsibilities regarding GBS Europe inter-company recharges. The job holder provides support to the Finance Manager during the Monthly Reporting & Company Plan process, mainly by intercompany invoices issuing and correspondence with the Intercompany affiliates.
PRINCIPAL ACCOUNTABILITIES:
Operations/ Professional/ Business
Quarterly/monthly issuing of intercompany invoices for various types of recharges and correspondence with the Intercompany affiliates;
Drive the analysis and review of actual company revenues and ensure the accuracy of the financial data posted in SAP;
Ensure there are contracts/ supporting documents in place for recharge purposes;
Support in analysis of CoPlan and QPR financial information, obtain clarification where needed and prepare presentation summaries;
BPC input of intercompany transactions for both PL and BS;
Offer support for the quarterly submission of cash flow forecast and monthly check of cash flow accuracy;
Perform monthly accruals calculation. Ensure the accuracy of the financial data posted and actively monitor the accruals balance;
Ensuring creation of cost centres and work breakdown structures in line with business needs and BAT hierarchy;
Support provided to Corporate Finance Manager for underlying assumption analysis (allocation keys, cost by service line)
Establish and maintain a strong partnership with internal customers (other BAT Entities) by timely submission of required information and any requested details;
Provide support and advice to other departments in GBS;
Perform ad hoc analysis as required for planning scenarios.

Context / Environment:
GBS is a dynamic and still developing organisation going through transformation and change. Speed, accuracy and excellence in execution under pressure are required.
Knowledge, Skills & Experience:
Financial background with a professional accountancy qualification, relevant university degree or ACCA;
Excellent Excel spreadsheet and general computer skills, including SAP and BPC;
Fluency in both written and spoken English;
Good analytical skills, with focus on problem solving;
Excellent communication skills both verbal and written;
Ability to work independently and result driven;
Good prioritisation and time management;