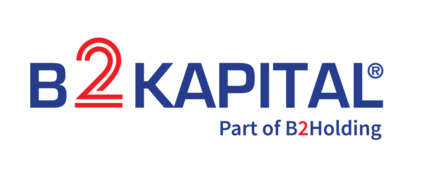 Compliance Specialist
Karrierestufe
Mittlere Stufe (2-5 Jahre), Einsteiger (0-2 Jahre)
Gesprochene Sprachen
Englisch
Brutto-Gehalt pro Monat in Euro
1000 €
Requirements:
Minimum of 2 years of experience in compliance activity,in banking / financial institution
Very good legislation knowledge, including KYC&AML;Data protecton
Experience in drafting procedures
University degree;
Very good knowledge of Microsoft Office
Excellent analytical skills, attention to details, ability to prioritize work and to work independently and in a team;
Superior organizational, problem solving;
Abilities related to identifyneeds and problems, to make proposals, follow up of projects etc
Fluency in English (reading, speaking & writing)
Responsibilities:
Design and implement a compliance function and compliance structure for the B2Kapital and coordinate cross functional activities for securing that all regulatory requirements and internal policies are understood, maintained and revised.
Designing, maintaining and revise internal procedures / flows / "Code of Conduct" and perform annual training programs with all employees; Establish, maintain and review operating procedures for agreeing and settling amicable solutions, reselling single og group of defaulted loans, selling single or group of buildings or other assets based on non-tolerance principle for corruption and money laundering.
Assist the management in implementing the regulations required for maintaining licences, requirements from partners.
Design, maintain and revise internal routines based on localstandards and anti-corruption regulations.
Being in charge of the money laundering regulation / KYC for the Company
Participating in and assessing consequences of new portfolio acquisitions such as local partnership structures, licence applications, legal structures, requirements from vendors, partners or banks.
Follow up and maintain a general understanding of local laws and regulations, and to follow up reports of major changes in local regulation with impact on the business.
Initiate, implement and maintain consistent compliance messages throughout the Company; documentation and compliance guidance
Identify and analyse significant risk exposure areas and participate in annual risk assessment process and work plan to mitigate non-acceptable risks.
Developing programs for reporting and making corrective actions for non-compliant behaviour across the functions within B2Kapital; Develop and report on corrective action plans when activities of non-compliance are identified
nsure that policies are reviewed and revised timely and updated as needed.
Reporting
Being responsible for keeping local corporate documents accurate and updated in the centralised filing system. (Data-upload or similar)
Benefits:
The possibility of professional development within a young, dynamic, and international team;
Mobile phone;
Competitive salary package.
About the Company
B2 Kapital Portfolio Management is part of an international group (B2 Holding) and is responsible for managing secured debt recoveries for portfolios ultimately held in the Romanian market.
The group is a leading pan-European debt specialist, providing debt solutions for banks and institutional credit providers and since starting its activities has grown rapidly and has established itself as one of the leading players in the non-performing debt markets where the Group operates.
B2 Holding has operations and offices in 16 countries in Europe as well as an additional 3 countries with portfolios and has a stated strategy for further growth, primarily in Central and Eastern Europe.