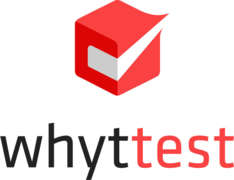 Junior communication specialist
Karrierestufe
Einsteiger (0-2 Jahre)
Gesprochene Sprachen
Englisch
Brutto-Gehalt pro Monat
700 - 1000 €
Job Objective
Our Communication Specialist must rock! 😊
The Communication Specialist`s focus will be to help us on internal projects like all types of communications and use his/hers planning skills on an interesting list of events.
Job Requirements
At least 1 year of experience on a similar role.
Builds and maintains positive working relationships with employees.
Excellent communications skills with strong writing and editing ability (both Romanian and English).
A high level of autonomy and initiative.
Strong socializing and connecting skills (face to face and in writing).
Proven skills in time management as well as the ability to prioritize tasks.
Ability to multi-task and work well under pressure.
A good knowledge of the game development industry is a plus.
Methods and practices of special events, planning, coordination and promotion.
Responsibilities
Proposes plans and communication strategies according to Whyttest's image and values, for both potential clients, as well as potential employees.
Identifies the best media partners to reach the company's communication objectives.
Plan, organize and support media relations, marketing, employee communications, trade show, social media and multimedia activities.
Manages Whyttest's image in online (social media: Facebook, LinkedIn, Twitter, sites).
Identifies new appropriate channels for reaching and attracting suitable candidates.
Develop content for a variety of communications needs, including research, writing, editing, and design work to create special publications, including newsletters, brochures, magazines, invitations, advertisements, fliers, direct mail, postcards, marketing collateral and web content.
Manages together with the HR Manager, the internal communications (events, benefits packages, etc.)
Helps organize events that help in the communication strategy / recruitment / business development.
Manages the relationship with different suppliers to organize events.
Identifies potential suitable collaborators according to the business needs.
🙌 Come and meet us!🙌