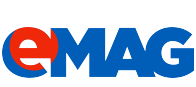 Business Data Analyst
Karrierestufe
Mittlere Stufe (2-5 Jahre), Höhere Stufe (5-10 Jahre)
Gesprochene Sprachen
Englisch
Responsibilities
Prepare ad-hoc reports and draw conclusion related to profitability, actual vs. budget, product availability, active promotions, inventory levels, etc. based on requests from commercial management team;
Support preparation, monitoring and review of large promotional campaigns;
Support data gathering, consolidation and verifications within commercial team;
Support preparation of supplier review overview discussion documents;
Actively participate to commercial activities and meetings;
Prepare financial calculations to support commercial initiatives;
Participate to commercial activities improvement initiatives (identification, review of systems design specifications and workflows);
Offer support for Marketplace
Requirements
3 - 4 years of experience in a similar position (commercial controlling, professional services / management consulting);
Computer literate with excellent Excel skills and a solid understanding of databases, statistics and business intelligence tools;
Principles knowledge related to profitability, pricing, purchasing, commercial conditions, inventory management, promotional campaigns;
Strong interpersonal skills and effective communication (both verbal and written);
The ability to plan and prioritize workloads in order to meet deadlines;
The candidate should be confident, ambitious, a self-starter, team player with the ability to operate in a dynamic environment;
Fluent in English.
Benefits
At eMAG, we are constantly moving forward and we love what we do. If you are passionate about your job, whether it's offering consultancy to a customer or writing a code line, and you aim high, then you belong with us, the No. 1 IT company to work for in Romania (according to a Biz Magazine study iWe provide you with the best development programs to improve both your soft and job specific skills, but it is you who decides what you want to learn and where you want to go. The possibilities are endleWe know benefits are important, that's why we provide you with a full range of them:
Medical subscription;
A monthly budget you can spend on flexible benefits - meal tickets, travel vouchers, trainings for your development;
Employee discounts;
Access to the Bookster library;
Fruits, juice, water and coffee at the office;
Other discounts (gym, pizza, car wash and others).