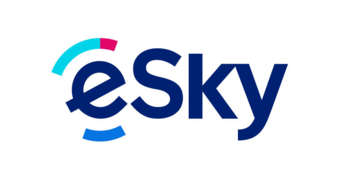 Chief Accountant
Karrierestufe
Einsteiger (0-2 Jahre), Mittlere Stufe (2-5 Jahre), Höhere Stufe (5-10 Jahre)
Gesprochene Sprachen
Englisch - fortgeschritten
Ich rekrutiere umzugsbereite Kandidaten
Ja
Brutto-Gehalt pro Monat
1800 - 2500 €
We are an international company with offices inRomania, Poland, Bulgaria and Brazil, acting as one and challenging the language, space and time zone barrier :) It's not easy, but we love it!
We love travelling, so we turned it into a business, bringing joy to people when we help them plan their vacation, or just advising clients when they look for the most efficient way to travel.
Present in over34 markets, it's important that we share our knowledge within the company and take advantage of all our colleagues' expertise.eSky Grouphas a600 people teamof passionate specialists that, on a daily basis, try to make each client'sexperience unique, so that they can enjoy their travel even more.
We are now looking for aChief Accountant, just as passionate as we are, to join our Finance team.
Requirements:
5 years previous relevant experience in accounting;
Advanced level of both verbal and written English;
Previous experience in coordinating a team;
University accounting studies;
High level of communication skills;
Proactive attitude;
Knowledge of Navision accounting system represents a plus;
Previous experience working in a travel company represents a plus.
Key responsibilities:

Ensures the compliance with the Romanian accounting and fiscal legislation for all Finance Department related activities;
Manages the Finance team of 6 people(daily activity, appraisals, feedback, KPIs, development);
Supervises tax reporting: VAT, income tax, etc;
Coordinates the monthly closings and management accounts reporting to headquarter;
Coordinates the yearly closing and preparation of financial statements;
Maintains the relationship with external institutions (Tax / Fiscal Office, banks, etc)
Handles the online bank payments;
Coordinates the budget for the Finance Department in collaboration with the Country Manager and eSky Group Finance Director.
We offer:
A motivating salary package;
Meal tickets of 12 RON/ticket;
Subscription to a private medical clinic (Medlife);
Access to specialized training;
Flexible schedule;
Possibility to develop in a pleasant, open and friendly work environment in a globally recognized company.
Online-Interview
You would be part of an international team, coordinating both the local team, but also communicating constantly with colleagues with our other offices. Please describe your level of English in a few words.