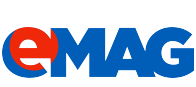 Capex Senior Accountant
Karrierestufe
Einsteiger (0-2 Jahre), Mittlere Stufe (2-5 Jahre)
Gesprochene Sprachen
Englisch
Role Purpose
The Capex Senior Accountant is responsible for booking the company's capex transactions, its main tasks and responsibilities being comprised of:


Responsibilities:
Booking transactions related to capex;
Maintaining relation with business people involved in spending capex;
Setting process flows connected to capex area and teaching business people on correct treatment related to capex;
Knowledge of capex particularities;
Ensuring recording with accuracy and in time of transactions;
Providing support to audits performed by external auditors, tax authorities with information and correct reports;
Prepares analyses on capex expenditure.
Requirements:
Previous experience in accounting of capex;
Able to work with various stakeholders;
Self-motivated, results driven, and autonomous taking responsibility for achieving results;
Stress and pressure resilient;
Analytical skills;
Able to respect deadlines;
Numerical with the ability to apply intermediate Excel skills;
SAP knowledge represents an advantage;
English knowledge.
About company
At eMAG, we are constantly moving forward and we love what we do. If you are passionate about your job, whether it's offering consultancy to a customer or writing a code line, and you aim high, then you belong with us, the No. 1 IT company to work for in Romania (according to a Biz Magazine study in 2017).

We provide you with the best development programs to improve both your soft and job specific skills, but it is you who decides what you want to learn and where you want to go. The possibilities are endless.

We know benefits are important, that's why we provide you with a full range of them:
Medical subscription;
A monthly budget you can spend on flexible benefits - meal tickets, travel vouchers, trainings for your development;
Employee discounts;
Access to the Bookster library;
Fruits, juice, water and coffee at the office;
Other discounts (gym pizza, car wash and others).