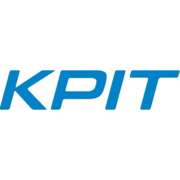 C++ Software Developer
Karrierestufe
Einsteiger (0-2 Jahre), Mittlere Stufe (2-5 Jahre), Höhere Stufe (5-10 Jahre), Führungskraft (>10 Jahre)
Gesprochene Sprachen
Englisch
Ich rekrutiere umzugsbereite Kandidaten
Ja
KPIT specializes in embedded software, AI & digital solutions, enabling the world of mobility leapfrog towards a cleaner, safer and smarter future. With technology centers in Europe, USA, Japan, China and India, KPIT is present where the mobility ecosystem is transforming.
Requirements:
You must have:
C++ development skills;
Automotive feature development in preferred in the area of AD, ADAS and Infotainment;
Familiarity with Linux operation systems;
Familiarity with Agile/Scrum environment;
Understanding of Container . docker, VMs, OpenStack, Nodepool, OpenShift;
Experience with continuous integration systems (Zuul, Jenkins);
Use of repositories . Git and review systems GitHub, Artifactory, SVN;
It is an advantage:
Experience in cameras, Radars, Lidars, GPS, and any ADAS projects;
Knowledge of Robot operating system (ROS), VEOS.
Responsibilities:
As a part of the team you will:

be part of cross functional team developing brand new platform for autonomous driving;
get a head start and get expertise by joining the team developing the platform;
work in Munich, Germany with the best of the software engineers in automotive domain;
challenge yourself to develop skills in multiple disciplines including functional safety and cyber security;
push the boundary of software craftsmanship by practicing test driven development, continuous integration, and Large-Scale Scrum (LeSS);
work on combination of few of the following categories with a view of autonomous driving from sensors to actuators;
build environment perception models using motion models, computer vision, deep learning and sensor fusion algorithms;
localize precisely the vehicle with localization techniques with HD Maps, Grid maps, SLAM;
use artificial intelligence algorithms like A*, dynamic programming, reinforcement learning to make driving policy decisions and path planning;
practice the best techniques in robotics and controls like model predictive control;
integrate and validate it all and enable driving in virtual environments to exhaustively test-driving scenarios. Use your graphics/game development skills;
expertise and experience in Continuous Build Environment and Exposure to tools used for Unit Testing, Code Coverage testing etc.