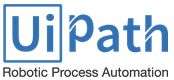 C++ Software Developer
Karrierestufe
Höhere Stufe (5-10 Jahre)
Gesprochene Sprachen
Englisch
C++ Software Developer
Come help us shape the future of robotic process automation. This is a high tech solution made in Romania and sold worldwide. Our software robots are trained to manipulate applications like human users. Our customers include Capgemini, Cognizant, Deloitte, Milton CAT and many other Fortune 1000 companies. We are profitable and well ;We're looking for developers who are excited about solving new problems. We don't expect you to know everything coming in, so we'll pair you with mentors who will help you grow and develop your skills.

We expect to see
Experience in our stack (C# / .NET/ SQL Server)
Experience in C++
We like to see (but not required):
An active Stack Overflow and/or github profile;
Any open source code or example projects that you're proud of;
Knowledge of how software automation works;
Any other evidence of your passion for building great software.
We believe in hiring smart people and getting out of their way. Our company was funded by technical founders and we place the highest emphasis on technology and our own people. We keep meetings and ceremony to an absolute minimum, no suits, no non-sense.

Benefits
We are offering flexible working hours in a nice office and free daily premium catering. Competitive salary, stock options for the candidate experience but we believe that working with us to develop a world leading robotics technology is the big plus for you.