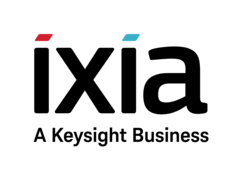 C Linux Developer userspace
Karrierestufe
Einsteiger (0-2 Jahre), Mittlere Stufe (2-5 Jahre), Höhere Stufe (5-10 Jahre), Führungskraft (>10 Jahre)
Gesprochene Sprachen
Englisch, Rumänisch
If you are a skilled C Linux userspace developer and you want to work with our latest products and technologies, the this is the role for you!
The project you will work on is Appstack, a network visibility solution that detects applications through signatures: static, dynamic or even customized with a patent pending technology.
In this role you will develop high quality software independently and rapidly, and take part in the analysis, design, development, code review and maintenance of cross platform software components (C/C++).
Other responsibilities:
Evaluate and integrate third party software;
Participate in definition of new software product features and software interfaces;
Participate in the design and development of network visibility and application security solutions for external customers;
Interact with project management, technical leads, testers and other developers and teams for understanding the features, planning the schedule, designing and implementing the solutions, optimizing, performing development testing and bug-fixing to deliver high quality releases on time;
You have:
Good knowledge of C/C++ programming languages;
Good knowledge of Linux programming and debugging;
Good programming, problem solving and design skills;
Recent experience with C and Python programming and projects in unix environment;
Experience with product life cycle and tools like Version Control System, Bug tracking sytems, Project Management Tools;
Experience with debugging Tools and Profiling tools like gdb, remote gdb, oprofile, valgrind;
Network protocols and TCP/IP knowledge;
Excellent verbal/written communication skills;
Ideal candidate will have a BS/MS degree in Computer Engineering or Computer Science.
Bonus skills:
Experience with build system, make, autotools, autoconf, gcc, glibc;
Knowledge on CI/CD pipeline, GitLab, Jenkins are added advantage;
Knowledge on Network processor, Octeon SDK is added advantage;
Knowledge on DPDK is added advantage;
Hands-on experience with Linux distributions, package managers and related tools;
Open Source Software contributions;
Experience with Virtualization VMware, KVM, OpenStack, and Cloud AWS, Azure is added advantage;
Familiarity with Linux virtualization tools, Linux or Docker containers is considered a plus.