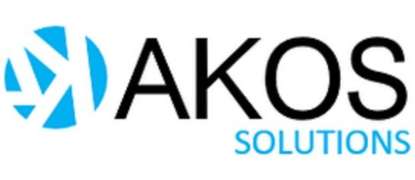 C# developer
Karrierestufe
Mittlere Stufe (2-5 Jahre), Höhere Stufe (5-10 Jahre)
Gesprochene Sprachen
Englisch
About us

AKOS Solutions is a software company based in Sherman Oaks, California, offering consulting services and enterprise software solutions based on Microsoft technologies to customers across United States.
We are looking for Microsoft professionals willing to join our team inomania. You will be working with the newest Microsoft technologies for US customers, from our office in down town Bucharest.


About you

You must have:
• At least twoears experience with C#;
• At least two years of business applications development experience;
• At least two years experience with MS SQL Server including SSRS;
• Good understanding of system development life cycle and large-scale software implementation methodologies;
• Experience in an enterprise application integration role is a plus;
• Microsoft certification(s) is a plus;
• Bachelor's degree in Computer Science or Information Technology;
• Good communication skills, both oral and written, both in English and Romanian;


About this position

Responsibilities:
• Develop new functionality or modify existing functionality, based on the designs that are defined by the functional consultants;
• Perform system tests on customized and developed functionality;
• Monitor and correct software defects (own code and other's code);
• Assist with any technical issues related to production or development environments;
• Evaluate and review new and existing software applications and technologies.